Innovative technology & quality paint material for the discerning home owner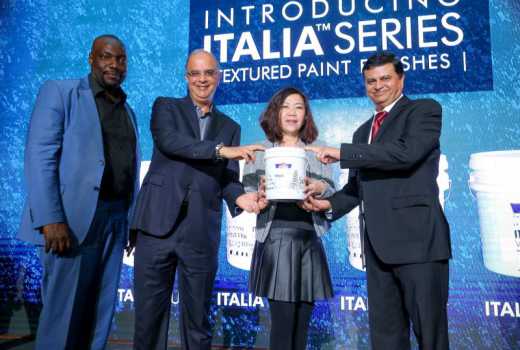 Most Kenyan middle-class long to be homeowners, but they can't due to high home prices. It is therefore necessary for players to explore ways of providing decent, but affordable housing to boost home ownership.
"Affordable" doesn't mean homes built with cheap and low-quality materials; it means homes built with a mix of high quality materials and finishes that areeasy on the pockets.
Thankfully, innovative building solutions are being introduced into the Kenyan market to provide building solutions.
A good example is the introduction of prefabricated building technology that is slowly being adopted by players. The technology uses fibre cement walls of up to nine millimetres thick produced at factories according to the required specifications and are later assembled on site.
This technology reduces the amount of time taken to construct a house and lowers the cost by up to 30 per cent.
New in the market
Interlocking concrete units are also new in the market. They reduce wastage of building materials, save time taken to construct a building and reduce the overall cost of construction.
But innovation in the construction industry doesn't end with building materials. The paint industry is striving to create modern paint solutions with long-lasting finishes. Textured paints, anti-bacterial paints, fragrant paints, roof paints and protective paints are just some of the different offerings available in the market today. Yet again awareness on the fantastic end products that paint can produce is still low.
As modern trends suggest, an increasing number of homeowners are interested in converting their houses into homes by owning their own space. What this means is that people want to customise their homes to their personal tastes. More homeowners are realising that paints could give fantastic finishes while saving on costs.
For instance, most homeowners would employ someone to give their exterior walls a textured effect with a mix of cement and other materials and still end up painting it without knowing that textured paints could give them that same look and feel. With the option of supply-and-apply as a one-stop quotation, homeowners could save on cost and get a professional finish from the paint company.
Paint companies are offerong clients an in-house interior designer who advises and recommends the best paints for different areas of the home.
[Kamlesh Shah, a managing partner at Basco Paints]