Sonko orders buildings to be re-painted within 30 days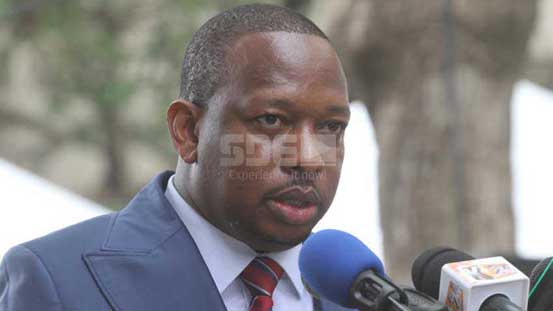 NAIROBI, KENYA: Nairobi City County has ordered property owners to paint, repaint or decorate buildings within one month or face unspecified consequences.
Nairobi City County Government laws require property owners to repaint their premises after every two years with a view to improving the aesthetic beauty of the city and maintenance of health standards.
In a newspaper notice, acting county secretary Leboo Ole Morintat said after the expiry of the notice, County Public Health Officers will visit to inspect and assess compliance by the respective property owners as per the prevailing public health act CAP 242 of the laws of Kenya.
Speaking last month when he issued similar directive, Nairobi Governor Mike Sonko said the County being a commercial hub of East Africa needs to invest beatification to attract even more investors.
"All building should be repainted. Owners have a choice either maintain their original colours or change them as they please," he stated.
He was quick to point out that a quick tour across the city exposed years of neglect on some buildings which were now in a dilapidated state.
The order comes against a new study by JLL 2017 City Momentum Index (CMI) which places Nairobi at the helm of the most dynamic city in Africa.
It rated Nairobi number three beating out cities such as Dubai (United Arab Emirates), New York (US), Paris (France) and Stockholm (Sweden).
The CMI index is used to identify change and highlight which cities or metropolitan areas may be best at positioning themselves to compete in the current ever-changing economic landscape.
The top five cities according to the latest global index are Bangalore (India) followed by Hon Chi Minh (Vietnam), Silicon Valley (US), Shanghai (China) and Hyderabad (India).
London (UK) comes in at the sixth position, followed by Austin (US), Hanoi (Vietnam), and Boston (US) in the seventh, eighth and ninth positions respectively.