KAA drops bombshell on lost land title deeds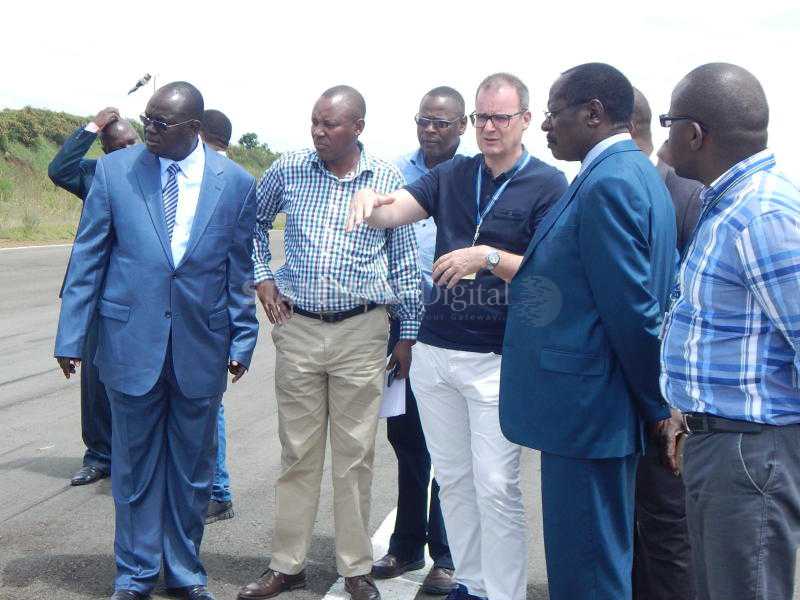 A parastatal yesterday shocked MPs when it announced that it had lost the title deeds of two airports.
The Kenya Airports Authority (KAA) yesterday told the watchdog Public Investments Committee (PIC) that it could not explain how the vital land ownership documents had been lost.
Authority Chief Executive Officer Jonny Andersen explained that the deeds of three other airports were in the hands of lawyers who were acting for the State corporations. Mr Andersen and his KAA team said the deeds for Kisumu airport and that of another facility on Manda Island in Lamu had mysteriously disappeared.
They said the titles for Eldoret and Wilson airports were being held by their lawyers as they had legal issues that were active in court.
The title deed of Ukunda airport was being held by the Ethics and Anti-Corruption Commission (EACC) in connection with a probe relating to the land, the Abdulswamad Mohammed-led commitee heard.
During yesterday's proceedings, a company associated with a Jubilee Party tycoon was accused of unprocedurally getting a lease for a parcel of land at the Jomo Kenyatta International Airport. The firm was said to have later used the land to secure a Sh510 million bank loan.
The MPs asked how Transglobal Construction Company could have secured loan from a bank on the security of public land. KAA was hard-pressed to provide details of the lease agreement it had with the company.
Anderson and his team, which also included Company Secretary Kathrine Kisilu, attracted the wrath of the legislators when it claimed that it could not immediately reveal the directors of Transglobal company. MPs asked how the company was granted an extension to the initial 20-year lease without the approval of the board.
The Auditor General's report said that while the board had approved a 20-year lease between KAA and the private company, the same had suspiciously been extended by a similar number of years.
IRA number
The company, PIC heard, had acquired an IRA number from the Ministry of Lands, raising fears that it could have even applied for a title deed from the National Land Commission (NLC).
"I am not in a position to know the directors of all these companies in Kenya, but we could provide the names of the directors of Transglobal after a search," said Anderson.
The committee resolved to invite NLC to find out the status of the land under Transglobal and the missing titles.