?Katani, Nairobi's newest suburb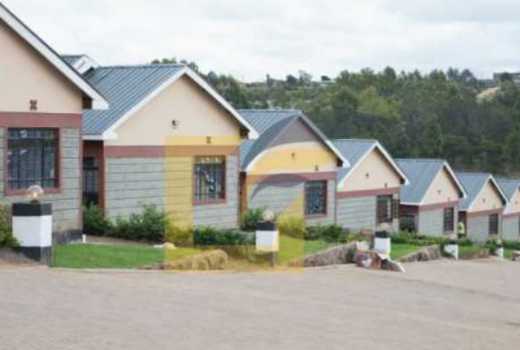 If you ask Noor Mohammed a property developer whether he would have invested in Katani area ten years ago, his answer would be no. But today he owns two plots of land in this area, where he is developing his retirement home and a rental apartment.
"When I first bought my plots in this area most of my friends thought I was crazy since the area lacked the basic amenities and for them the area was a desert to them with nothing much to invest in. I purchased my two plot at a cost of Sh400,000 each but today the same plot trade at Sh1.5 million," says Noor.
The area is considered among the fastest growing residential area around Nairobi by Hass property consultant report of 2017.
"The entire Syokimau and Katani area are growing fast based on the fact that there good roads,security, water, electricity and its strategic locations to both JKIA Airport and new railway makes it an ideal for residential homes," says, Sakina Hassanali, Head of Development Consulting and Research at Hass Consult.
Those who have invested in plots in the area like Lynn Baraza recall how the area was a few years back when they took a leap of faith.
"I remember when I visited the site with my property agent, I almost gave up but today I am a happy person having purchased a plot in Katani, today everyone is rushing to get a piece of plot in the area," Baraza says.
Brian Gacari, founder and CEO PRC Limited, believes that infrastructure development is driving property prices in Katani.
Gacari, whose company owns a five-acre parcel of land in Katani believes it is an area with a lot of potential.
What was once an isolated area, has now grown into estates full of exclusive Bungalows and villas.
He believes that despite a setback in the property sector in 2017 due to political temperature, 2018 will be a great year for real estate.
"If there are areas to watch out for this year, then Katani is one of them since its sits on an ideal location for investors.
We have the Standard Gauge Railway line, numerous businesses and industries are expanding along the modern dual carriage- Mombasa highway.
The modern highway and construction of bypasses linking the road to strategic towns like Namanga— a border town makes it an ideal investment location and that's why nearly all players in property business see the Mombasa Road stretch between Katani as the hottest-spot for investment," he says.
Costly fight to manage waste
The lack of sewer systems and roads in many areas is pushing developers into extra expenses, which are then passed on to buyers, pushing the prices...