Kibaki, 3 children get nod to manage Lucy's Sh200 million estate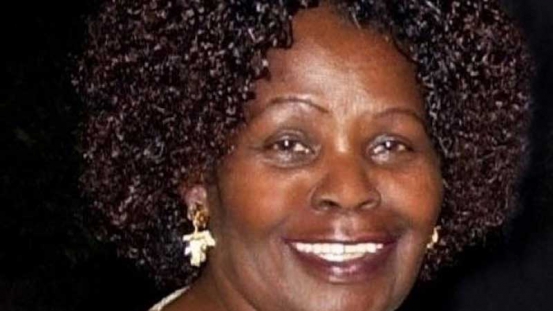 The High Court has given former President Kibaki and his three children the go-ahead to administer the Sh200 million estate of the late former First Lady Lucy Kibaki because she died without leaving a will.
Mama Lucy died at Bupa Cromwell Hospital in London, aged 80 on April 26, last year.
Her estate comprises prime properties in Mombasa, money in banks and shares in a blue chip company. High Court judge Rose Ougo issued letters of administration to Kibaki and his children Judith Wanjiru, David Kagai and Anthony Githinji. The judge said they had undertaken to administer the estate of the wife of third Kenyan president according to the law.
File in court
This is because the succession law only allows a maximum of four people to be issued with letters of administration, a requirement that will see them manage the estate on behalf of Jimmy who is Kibaki's second born child.
Jimmy filed a document in court that he was agreeable to his father and three siblings being granted the letters.
Judge Ougo gave them a go-ahead to manage Mama Lucy's estate based on a petition they filed in November 2016.
In the petition, Kibaki's family also indicated they had consented to administer the estate, adding that they would render a just and true account of the properties left behind by the deceased whenever required by law.
They made it clear in the application that she was survived by Kibaki, Judy, Jimmy, David and Anthony. In the inventory filed in court by the former president, Lucy had two prime pieces of land in Mombasa's Nyali area. LR No MN/3900/1/Nyali, Mombasa County was worth Sh60 million last year and LR No MN/1/1726, Nyali Mombasa Sh80 million.
Lucy had 28,400 shares in Barclays Bank Kenya Limited worth Sh281,160. The former First Lady had Sh1 million in her savings account at the bank's premier banking Muthaiga branch, Nairobi, Sh70million in a High Yield savings account and Sh390,000 in a current account.
In an affidavit of justification of the administrators, Kibaki and his children made an oath on November 11, 2016 that after payment of all their just debts and having taken into account all their liabilities, the estate was worth Sh211,671,160.
Law firms Harit Sheth, George Njoroge Muiboro and Kenneth Rukwaro Wibochi gave personal sureties that a true account of the estate would be provided.