Ne-yo lights up Durban during essence festival week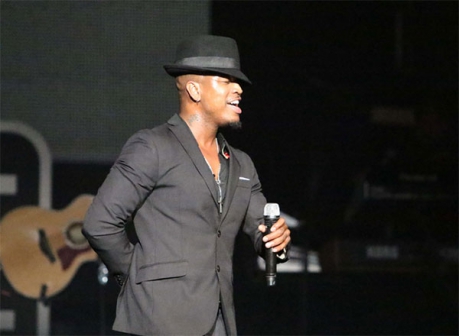 DURBAN, SOUTH AFRICA: The Essence Festival is a genius import from Durban's American sister city-New Orleans.
The event marked its African debut in the South African city with a high profile list of speakers such as comedian Steve Harvey, British rapper and singer Estelle, grammy nominee Kelly Price, fitness mogul Shaun T, actress Nondumiso Tembe among others.
After endless adventures in the uShaka Marine Park, another of Durban's enviable list of attractions, the group of journalists drawn from Kenya, Tanzania, Botswana, Namibia, Congo, and Zimbabwe dressed up for what would turn out to be one of the most exhilarating concerts on the port side city.
Our host, a darling named Fathima Adams from South Africa Tourism Board made sure we were all souped up for the golden suite, all lit up for the concert of the millennia.
If the year ends today, if the big bang happens all over and suddenly we ascend on golden chariots to the afterlife, I'll happily sail away chanting She Knows by Ne-yo.
That's right, I will sit down my great grandchildren on the surface of Neptune or the stairways of Pluto, wherever the afterlife will be, I'll ignore the look of horror in their eyes, because they think I am old and outdated, and fondly in deep nostalgia narrate the tales of Ne-yo's earth-moving concert in Durbs.
That's how much this super talented Black American songwriter, producer, actor, singer, and eye candy touched the naked fringes of my soul during his two hour performance at the Essence Festival.
The nocturnal event at the Moses Madhiba stadium featured reigning stars such as Nigeria's Burna Boy as well as the Starboy from Ojuelegba - WizKid.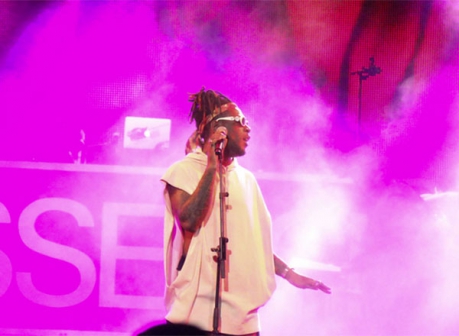 Burnaboy however disappointed me, with a lackluster performance; one of those acts with better and stronger screen presence than stage chemistry with the fans.
Then came in my all-time favorite - WizKid, geared to make up for the lost time with a super electrifying entrance. The girls went wild, the boys grew knew strands of beard; maybe from the acceptance of the fact that at this particular moment, only one man seemed to exist! Kind of watching a super-fired male take over your pride while you look on helplessly, and (unfortunately) in admiration.
The creme de la creme of DJ's and the epitome of what all spinners should aim for, Black Coffee, threw the fans into a roller coaster of adrenaline with his volcanic 'home brewed' avant garde compilation. In between the explosive bubbling behind the deck, the Innocent look on his rich coffee complexion and the deafening ululation from the crowd, I couldn't help remembering Tbo Touch's -South Africa's lead entrepreneur comments on how when you are successful, you cannot afford to waste a second on trivialities. Those, he said, were insights he gathered during a half minute airport bump-in-to Black Coffee as he headed for a concert in the USA.
Gospel music enthusiasts were not left out of the Essence serving as Sunday night saw the gifted duo of Mary Mary take the stage by storm.
While Erica brought the house down with her ever fresh single, A Little More Jesus, Tina spoke of triumph and faith in difficult times through her Destiny.
The sisters lived up to expectations and beyond as they got every foot on the ground stomping to Shackles off My Feet, and allayed fears over speculated split. Award winning Yolanda Adams threw the revellers into a sober and reflective mood with her mellow tones and eternally unfailing piano beats.
Talking of eternity, all-time-favorite Lady Smith Black Mambazo lit the night with an honorary award presented to their founder Joseph Shabala by South African President Jacob Zuma, while the Joyous Celebration got everyone humming a random baritone as they danced the night away.
The long list of celebrity performances for the two nights included local treasures such as Cassper Nyovest, Joyous Celebration, Oskido, Dr. Tumi, Ntokozo Mbambo, Thobekile, Babes Wodumo, and Mthokozi 'DJ Tira' Khathi among others. Let's see what the second edition will bring Africa; for sure, it can only be bigger and bolder.