Luxury resorts open up Naivasha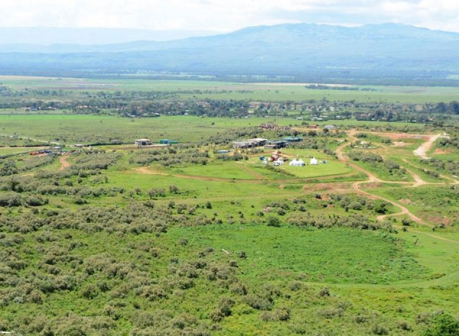 Naivasha is becoming a magnet for luxury estates, one of its attractions being the town's proximity to Nairobi. The Sh120 billion Aberdare Hills Golf Resort, Longonot Gate and Osotua Villas are some of the high-end estates coming up in the area.
Their construction has opened up the area iwith investors keen on real estate rushing to cash in on its growth. The multibillion shilling Aberdare Golf Resort has seen arise in development in the Northern side of the town which was only known for flower farming.
A visit to the golf resort and areas around it revealed a place teeming with construction activity as investors put up residential houses, hotels.
Along the road at the entrance of Kenya Agricultural Livestock Research Organization is the proposed site for the airport.
James Mwaniki who has seen the area grow says that initially his father used to have a 200ha land but they did not know how to utilise it.
Mwaniki adds that they used the land to graze their cows which were said to do better in the area due to the climate.
"We used to graze in the land we never knew that we were seating on the gold; we have just realized it recently after the entrance of the Golf resort," he says.
Aberdare Golf Resort director Njuguna Kamau says they are targeting first and second home owners. "We are targeting both first-time and second homeowners who may fancy owning a holiday house or commercialize the property. As you are aware, Naivasha is big as a conference hub and tourist destination," says director Njuguna Kamau.
Job Gatemi a Property analyst, says the growth of golfing estates will continue due to rapid expansion of Nairobi which is pushing projects that require large tracts of land to satellite areas.
Nakuru county CEC in-charge of Industrialisation and Tourism Ann Njenga says that the construction of resorts was a clear indication that Nakuru County, and Naivasha in particular, will be a key tourism hub.