The rise and rise of internet warriors who kill great ideas
OPINION
By XN Iraki | May 19th 2020 | 4 min read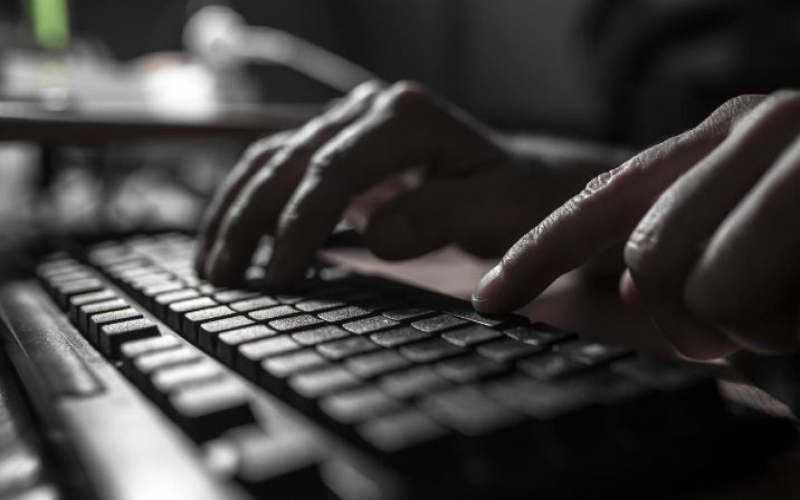 The invention of WhatsApp groups changed the dynamics of the internet and personal communication. We can now easily exchange ideas on the same platform in real time.
It feels like a social gathering, coming together to share ideas - both good and bad, from politics to muchene (gossip).
Compare that with the age of letter writing, with weeks of waiting for the reply but with plenty of time to reflect on what you wrote. I still keep my high school love letters …
The potential of such groups was quickly noted by Facebook founder Mark Zuckerberg.
He quickly snapped up WhatsApp Inc, the firm that owned the app, for Sh1.9 trillion ($19 billion) in 2014.
The WhatsApp app was founded by Jan Koum, a 46-year-old Ukrainian-American who immigrated to the US in 1992 with his mother. His father remained in Ukraine.
Koum dropped out of San Jose State University. The other founder is Brian Acton, 48, who formerly worked for Yahoo and is a graduate of Stanford.
The new rival to WhatsApp is Telegram, founded by two Russian brothers Nikolai and Pavel Durov in 2013. Remember Google founder Sergey Brin was also from Russia and a graduate of Stanford?
Some of my undergraduate mathematics teachers studied in Russia and Ukraine. I leave it at that. Telegram currently has about 400 million users compared to WhatsApp's two billion. Telegram groups can accommodate more members than WhatsApp, which makes it more popular.
It's unbelievable how small ideas can change our lives. Noted how we are engrossed in our phones at home, in matatus, offices and everywhere else.
WhatsApp is one of the most popular apps across all socio-economic classes and age groups. Add the fact that one can be a member of several groups, and WhatsApp becomes our life.
It is no wonder many youngsters would rather miss lunch but have data bundles.
Psychologists and sociologists have not yet fully studied the WhatsApp phenomenon and its effect on our personalities, relationships and productivity at the workplace.
WhatsApp conversations
I have noted that in my online classes, students ensure they can't be seen on video, I suspect they are engrossed in WhatsApp conversations.
WhatsApp groups are great forums to exchange ideas, from recycled jokes to serious intellectual discourse, particularly during the Covid-19 pandemic.
But the nobility of WhatsApp groups is being watered down by 'electronic guerrillas' whose main business is to shoot down any great idea with a forwarded meme or a video clip related to the great idea.
I have noted that in my WhatsApp and telegram groups. How about you?
What scares me is the speed at which the guerrillas respond. It seems they have ready 'bullets' to shoot down new ideas. It does not matter if the group is for professors, family members or Jua Kali artisans.
If you post the latest advances in the search for a coronavirus vaccine, someone will post a video clip of someone running to the toilet or a politician giving a speech during a BBI rally or a revived mammoth in Siberia. Sermons are other popular distractors.
I used to think the posts are random but careful analysis shows they are deliberate.
The guerrillas will strike fast enough to ensure members have no time to discuss the previous post or even read it.
They are more effective than guerrillas at the war front: they face fewer risks, including anger from group members.
The guerrillas are often anonymous in cyberspace. Such guerrillas ensure great ideas are not shared or go viral. The presence of electronic guerrillas is not surprising. As WhatsApp groups became mainstream, our mainstream behaviour was bound to follow.
We love shooting down new ideas, particularly if we do not understand them or feel threatened. The freedom of speech also includes the freedom of criticism but based on facts and evidence, not raw emotions.
This is why in academia we ask for evidence to support our arguments. In WhatsApp groups, the evidence is rare. You can get away with anything. In the legal profession, we go for watertight evidence. Not on WhatsApp or Telegram.
While judges and lawyers square it out in courts over evidence or academics in journals and conferences, there are no moderators in WhatsApp groups.
In the end, powerful ideas are lost, while pseudo truths, rumours and fake news take sway. We find the same pattern in our everyday life, too.
We thought the internet and its applications, from WhatsApp to TikTok, would help in building an enlightened society, more scientific in perspective.
Self-censorship
You would expect an interconnected society to become a crucible of great ideas. We thought everyone would be a contributor to advancing great ideas.
It seems we were all wrong. Cyberspace, it seems, will end up like the ordinary space before the internet where the elite advance their ideas with rest as spectators.
Some laws are coming up to tame such guerrillas because self-censorship is not working.
Maybe with time, the guerrillas will be overwhelmed by reason and make cyberspace a more habitable place where ideas will blossom like Arctic flowers in summer.
Social media should spawn the second renaissance, not close our minds. Are you an electronic guerrilla? Confess your sins.
- The writer is an associate professor at the University of Nairobi