Siaya: Assistant chief's benevolence brings hope to needy students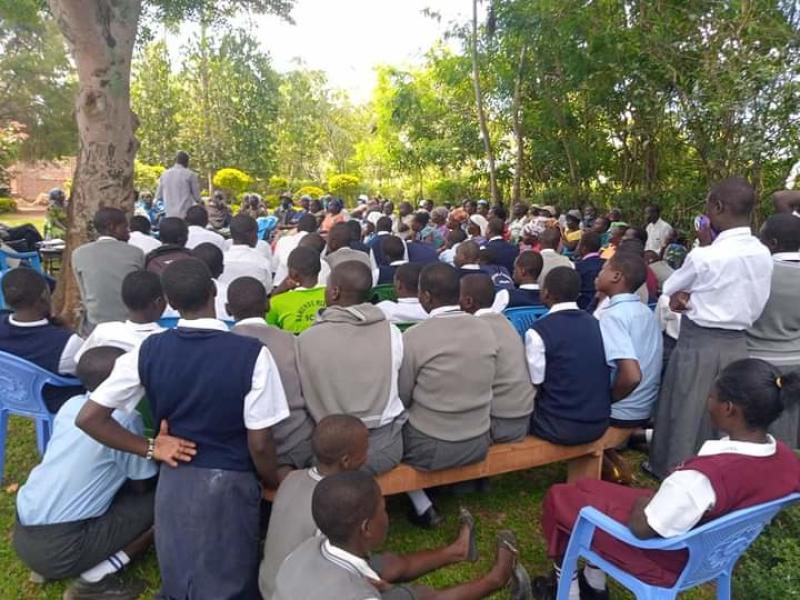 It is 6am and students from various secondary schools are trooping into the home of Katieno B assistant chief in Ugenya, Siaya County, hoping to get financial help as a new academic year starts.
Some of them are anxious not to miss their places in Form One.
Most of these students missed out on CDF bursaries and county government scholarships.
As they enjoy bread and soda at Mr Joash Ogolla's home, they are hanging on hope that their dreams of furthering their education will be kept alive.
Mr Ogolla started an initiative to finance the education of bright but needy students.
During the last academic year, he spent over Sh300,000 to support 88 needy students in Nyanza and western regions.
"Since March, I have received so many requests for financial support from parents who are unable to pay fees either for learners joining Form One or those already in secondary school," he said.
When he conceived the idea a year ago, Mr Ogolla formed a team of elders to help him identify the needy students.
"With the help of the elders, I established a committee and tasked it with scouting for those who excel in their Kenya Certificate of Primary Education (KCPE) exam but are unable to proceed to secondary school. Most of these learners are those that also miss out on bursaries and scholarships. We help where we can," he says.
Personal experience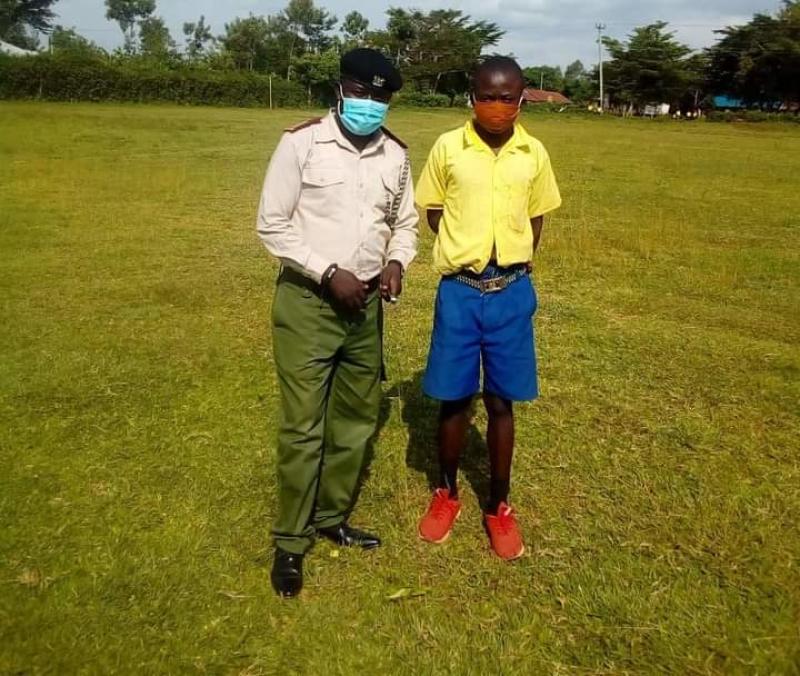 The administrator started the project after realising many learners with a promising future were dropping out of school.
"I am looking forward to a time when we will have a pool of professionals in this area through such initiatives," he said.
At present, the programme is only targeting learners from his sub-location. Already, Mr Ogalla has received more than 200 requests for support from students joining Form One this week.
"I want to help these boys and girls hoping they won't have to go through what I went through," he said.
"As the first born, I was forced to sacrifice for my siblings so they could get a chance to study. Luckily, the management of Jera Secondary School waived the Sh48,000 I owed in fees arrears after sitting my Kenya Certificate of Secondary Education exams. I would not be here today if the school head was not kind to me. That is why I decided to give back to the community," said the 36-year-old graduate of English and Literature who has been in office for the last two years.
Villagers appreciate his effort to uplift literacy levels in the area where poverty has forced many children to drop out of school.
"I plan to start looking for individuals and organisations that can support this initiative so we can help as many needy students as possible," said Mr Ogolla, noting that most of the beneficiaries are orphans.
And the students appreciate his sacrifice.
"I thank the assistant chief for the sacrifice he is making to send many students to school. I will work hard and ensure that I don't disappoint him," said a student from Inungo Secondary, one of the beneficiaries of Mr Ogolla's kindness.
"I'm putting a lot of effort into my studies to make him proud. Mr Ogolla has also organised people who have been talking to us about our academics and what we can do to excel."
Another schoolgirl from Barchando Girls' Secondary said she was initially invited to join Nyamira Girls' in Bondo after scoring 399 marks in KCPE at the St Peter's Komoro Primary School. However, she could not report to the school due to lack of fees. She ended up at the Barchando Girls' Secondary School, where the assistant chief's support came in handy.
"Most of us who have benefitted from this programme come from poor families. Under normal circumstances, we could never have had a chance to attend secondary school. Personally, I had lost hope of ever joining secondary school," she said.
"As we speak, there are many children around here who have not been lucky to join secondary school for lack of school fees."
Ms Rael Weda, a parent, said her children would not have gone to school were it not for the administrator's benevolence.
A village elder informed her that she could get financial support for her two children who had sat KCPE.
"There are those who had concluded that my children would not see the inside of a classroom. But this was before the village elder told me about an initiative our assistant chief had started," she said.
Another parent, Mr Martin Tunda, said: "We are grateful to the assistant chief and his efforts to help poor children attain an education. He has changed the story of my children."
"I am a peasant. What I make from the farm is hardly enough to feed us, let alone pay school fees. But with the help of our assistant chief, my child is now in secondary school."
Meanwhile, a similar initiative has been started by a group of professionals from Kagwa in Uyoma, Rarieda sub-county, who are raising money to support those joining Form One.