Charterhouse: The Making of Kenya's little dirty bank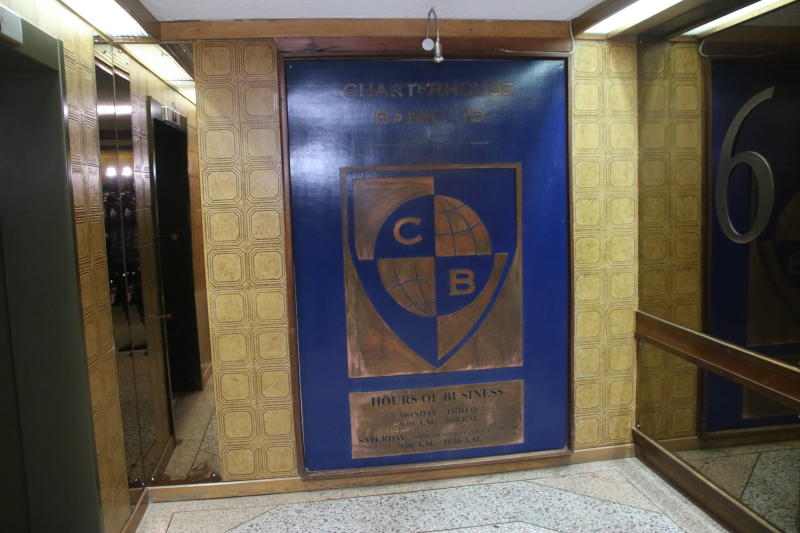 After 15 years, Charterhouse Bank has finally been wound up, going down in history as one of Kenya's smallest but "dirtiest" banks.
Before its closure in 2006 over money laundering and tax evasion claims, billions of shillings in shady single transactions had been moved across the world by a bank commanding a paltry 0.55 per cent market share.
The bank was closely linked to Nakumatt – Kenya's giant retailer that spectacularly collapsed with a Sh38 billion debt.
The retailer was identified as an associate of the bank through common shareholding.
In 2006, the Central Bank of Kenya (CBK) placed Charterhouse Bank under statutory management; it had 10 branches in Nairobi, Kisumu and Mombasa. Eight of the branches were located at Nakumatt outlets.
Then shadow finance minister Billow Kerrow would table a leaked government report in Parliament, alleging tax evasion by a number of companies, most of which were linked to Nakumatt over a six-year period.
These included Tusker Mattresses, Creative Innovations Ltd, Sailesh Prajapati, D Shah, Kariuki Muigua & Company, John Harun Group, Paolo Sattanino and WE Tilley Muthaiga Ltd.
Tusker Mattresses, which was Kenya's largest supermarket chain until its unravelling last year, was said to have operated an account at Charterhouse with a balance of Sh4.3 billion opened in 2001 but not disclosed until 2003.
"Directors operated 75 other personal accounts with huge balances. Estimated undeclared sales stood at Sh911 million," later noted Africog, a governance and anti-corruption organisation, in a report on Charterhouse Bank dubbed Smoldering Evidence.
Damning dossier
According to the damning report, the bank had helped Nakumatt evade about Sh18 billion in tax over a six-year period.
This was a period in which Nakumatt never declared any profit. In contrast, struggling rival Uchumi with a small turnover had paid VAT 10 times more than that of Nakumatt. A report said that the bank fell with Nakumatt's Sh123 million.
But how did such a small financial outfit operate with such abandon?
Whistleblower Peter Odhiambo, an auditor who later fled to exile, is said to have lifted the lid on the bank's misdeeds and handed a dossier to the Kenya Revenue Authority (KRA) and the Ethics and Anti-Corruption Commission.
Before its collapse, CBK classified it as a small bank ranked position 30 out of 41. It had 428 loan accounts valued at Sh2.9 billion and 4,699 deposit accounts valued at Sh2.9 billion.
"It's equivalent ranking at the end of 2020 with the 2006 asset base would be the smallest of all banks," said CBK last week while announcing its liquidation.
Apart from Nakumatt, the fall of the bank also roped in other companies such as Triton Petroleum Ltd, from which multiple large transfers were established to have been made to accounts of a person identified as Sonal Devani.
"On 27th December 2005, a total of Sh50 million was transferred in five equal amounts of Sh10 million. Investigators were not provided with the account opening forms for the Sonal Devani accounts," noted Africog.
Triton is linked to Yagnesh Devani, the businessman behind the Sh7.6 billion Triton petroleum scandal, where he landed a lucrative tender to supply oil under a system introduced to help local oil firms.
A CBK inspection would find Charterhouse had lent both Nakumatt and Triton above the single borrower limit of 25 per cent of its core capital.
Other weaknesses that CBK found in the lender included the inability of the management to take reasonable measures to secure the accuracy of returns submitted to the regulator and failure to obtain account opening documentation for customers.
During investigations, it also emerged that the management of Charterhouse Bank was involved in suspicious activities with its customers. Most of the allegations against the bank touched on money laundering.
However, Kenya at the time did not have a law on money laundering, thus making it difficult for CBK to legally justify such allegations and take action.
Because the bank could not operate customer deposits of over Sh3 billion, it held securities and title deeds.
The Kenya Deposit Insurance Corporation last year revised the coverage limit to Sh500,000 from Sh100,000.
This means that in the event of a bank liquidation, depositors will be paid a maximum of Sh500,000, up from Sh100,000.
The lender traces its history to 1996 after it took over the operations of the Middle East Kenya Finance Ltd and began as a finance company at the tail end of 1997 with the intention of "providing an effective, personalised and professional banking service to both large and small businesses".
Wikileaks
Among its six directors included managing director Sanjay Shah and ex-Nakumatt chief executive Atul Shah.
It was headquartered at Longonot Place on Kijabe Street and was slowly growing "despite a general slowdown in the growth and development of the economy and other adverse conditions," it said.
From October 1998, it converted into a full-fledged bank, offering a wide range of services such as deposit-taking, tailored financial packages to "facilitate the success of new and upcoming entrepreneurs and businesses, letters of credit guarantees, foreign exchange by way of drafts and safe deposit lockers. It said this saw the business go up 72 per cent in the first six months of operation, but it was not until 2003 that it would open its first branch outside Nairobi, in Mombasa.
In 2010, the Parliamentary Committee on Finance, Planning and Trade caused a storm when it pushed for reopening of the bank, noting that the reasons for its closure were biased and that they no longer made sense.
It seemed all the government officials who had earlier strongly fronted its closure were okay with this, including then CBK Governor Njuguna Ndung'u.
Leaked diplomatic cables by open-source Wikileaks quoted Njuguna earlier comparing people who own Charterhouse to a hyena which never tires stalking its prey until it wears down.
He said he had refused meetings with Charterhouse representatives. "I'll only meet with them when they're on their knees," said Njuguna.
Kerrow would also sensationally claim that the exit from CBK of a former CBK governor Andrew Mulei had come from an investigation he'd launched on Charterhouse. Mulei had been suspended as CBK governor over abuse of office allegations.