High Court halts implementation of minimum tax by KRA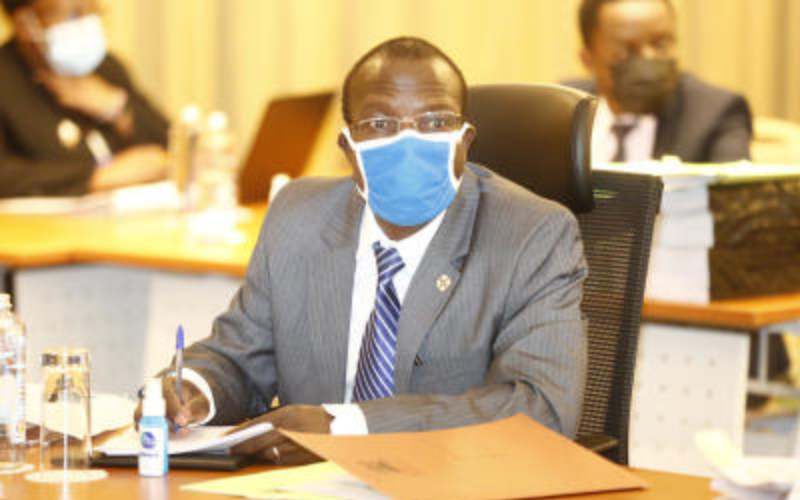 The High Court has halted the implementation of the minimum tax until all the petitions before the court is determined.
On Monday, the court granted conservatory orders restraining the Kenya Revenue Authority (KRA) from further implementing, administering and enforcing Section 12D of the Income Tax Act by collecting or demanding payment of the Minimum Tax pending the hearing & determination of the ongoing Petition.
In his ruling, Justice George Odunga stated that "it is my view and I find that this is an appropriate case for the 2nd Respondent (KRA) to 'hold its horses' for the time being as this Court navigates through the labyrinth of the respective contentions made by the parties herein..."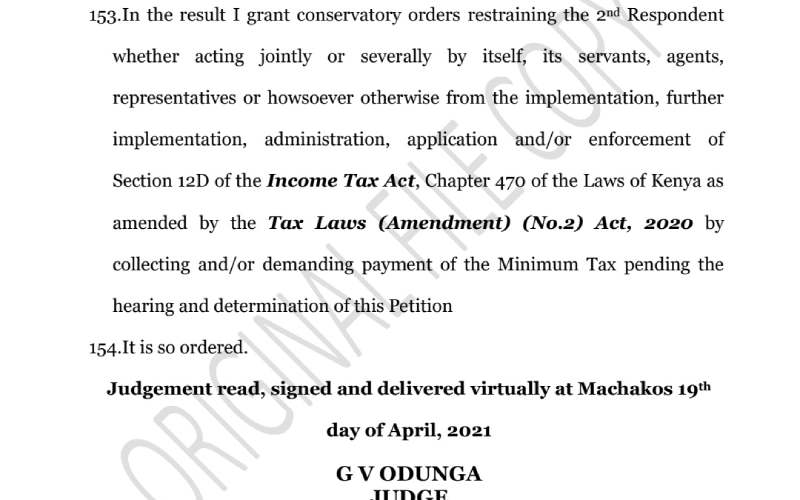 Justice Odunga further states that what drafters of the Constitution intended is that the Court in determining the Constitutionality of an enactment ought to adopt what I would call "the guided-missile" approach to target only the offensive parts of the Act.
Minimum tax was introduced under the Finance Act 2020 to be charged at the rate of one per cent of the gross turnover of a business starting January 1, 2021.
In the past, income tax was levied on businesses based on the profit they make.
Kenya has focused its efforts on reducing poverty and inequality, ensuring adequate health, education, and the development of basic infrastructure.
Despite significant progress, the country still faces challenges in domestic resource mobilisation characterised by a narrow tax base.
According to economic experts, tax-base expansion is a key strategy for enhancing revenue mobilisation.
This strategy, they say, is among key initiatives outlined in the KRA's strategic corporate plan.
Through exploration of untapped sectors of the economy, expansion of the tax base, more revenue is collected.
As such, tax-base expansion aligns with the equity and fairness principle which epitomises an effective tax administration system.
Besides, tax-base expansion promotes inclusivity thereby ensuring the tax burden is evenly shouldered across the board.