Garissa Governor denies sabotaging World Bank project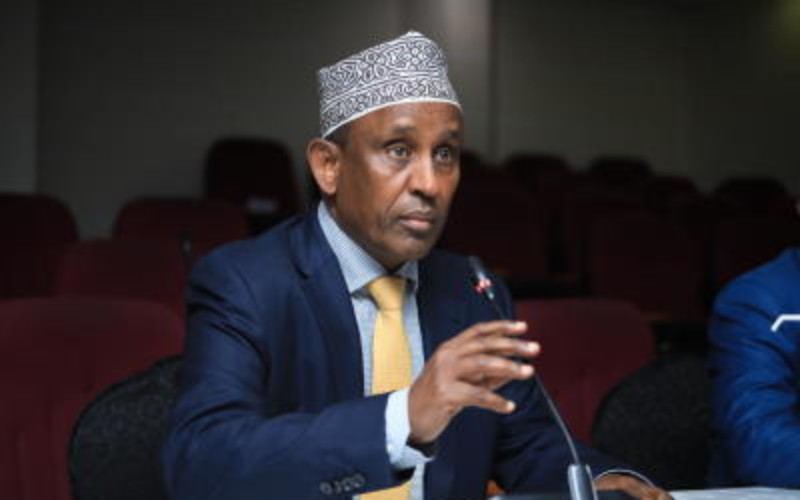 Garissa Governor Ali Korane is embroiled in a tussle with a section of MPs from the area over a multi-million shilling project funded by the World Bank.
He dismissed accusations levelled against him by the legislators that he is sabotaging the implementation of projects under the Kenya Development Response to Displacement Impacts (KDRDIP).
Instead, Korane (pictured) accused the MPs of 'hijacking' the projects and playing the role of a facilitating partner, a role he claims is held by the county coordination committee co-chaired by the county secretary and the Garissa county commissioner.
In the funding, Garissa received Sh4.2 billion, Wajir Sh2 billion and Turkana Sh3.1 billion.
KDRDIP is a five-year project that aims at providing priority support to communities that have hosted refugees for almost 30 years. They include; Daadab, Fafi, Lagdera, Wajir South and Turkana West sub-counties.
"They (MPs) bypassed the county coordination committee and went to the national committee to have the money released into their accounts yet they receive the CDF fund," Korane said.
The MPs accused the county government of demanding to have signatories of bank accounts for the project's money, 'terming it a push and pull likely to deny locals the much-needed service'.
The MPs, Mohamed Dahiye (Dadaab), Mohamed Hire (Lagdera) and Abdikarim Osman (Fafi) asked the national government to intervene.