Sugar belt to get road after 20 years' wait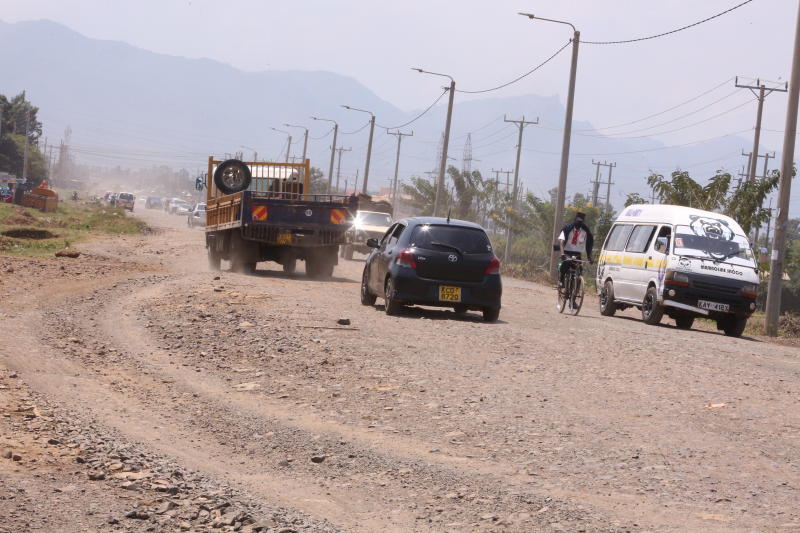 Communities around the Western Kenya Sugar belt can now breathe a sigh of relief after the government awarded a contract for the construction of the controversial 63-kilometre Mamboleo-Chemelil Road.
The stretch running through Chemelil, Miwani and Kibos to join the Kisumu–Kakamega Road at the Mamboleo junction traverses three major sugar millers and has been in bad shape for more than 20 years.
The road has been at the center of controversy, as authorities heaped blame on each other over its deplorable state, which has been a pain for motorists and businesses in the area.
So dire has been the situation that residents have planted bananas on the road in the recent past, only to uproot them and repair parts of it themselves after their protests bore no fruit. Now, however, all this is set to change after the Kenya National Highways Authority awarded the tender for the repair of the road to a Chinese contractor at a cost of Sh4.9 billion.
The condition of the road irked President Uhuru Kenyatta during his visit to Kisumu in October last year when he used it to access the Jomo Kenyatta Sports complex, which is being constructed at the Mamboleo showground.
The dust from the road even forced a happy president who had been waving to locals from the roof of his vehicle, back inside.
"We cannot have such a road to serve an international stadium. The road must be repaired," said the President during the visit. He instructed Interior Cabinet Secretary Fred Matiang'i to ensure the road was rehabilitated.
According to a letter dated March 12, which was seen by The Standard, the contractor has 36 months to complete the project and is expected to construct the road to bitumen standards.
The development is set to be a major boost for the region, as other government entities also race against time to complete several other multi-billion shilling projects locally. Plans to lease out State-owned sugar factories in the area that have been on their death beds could also benefit from the road.
For several matatu operators and businessmen who have been using the road, its bad shape continues to affect their income, with operators claiming they have been forced to dig deeper into their pockets to repair their vehicles.
Trucks ferrying sugarcane to Kibos Sugar and Allied Industries Limited from the offsite weighbridges in Awasi, and Koru have to go to Kisumu on the main highway to avoid the damaged road.