Tuskys shareholders endorse search for new investor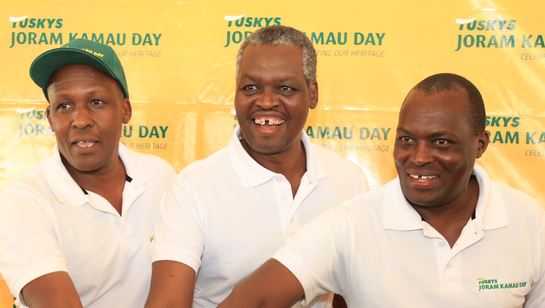 NAIROBI, KENYA: The progress to bailout Tuskys Supermarket from cash flow problems is on top gear with top management and shareholders approving ongoing strategic investor sourcing efforts.
At a recent meeting, the retailer's shareholders underscored the need for new investors, which they say is a crucial development and lifeline for the business.
According to a statement from Bernard Kahianyu Tuskys Chairman, the Orakam shareholders provided their nod to the acquisition of a majority stake in TUSKYS by any equity investor who will further provide strategic leadership for the long-term growth of the business and the benefit of all stakeholders.
"The TML Board of Directors together with a team of transaction advisors are currently evaluating the various offers to conclude the recapitalisation of the business in the shortest time possible," he said.
As the strategic investment option proceeds, the Management team has also been actively engaging business stakeholders with the Board's support. The stakeholders include retail merchandise suppliers, landlords, and staff, among other priority partners.
Through this engagement effort, Tuskys said it has secured a suppliers' commitment to avail supplies for sale pending the conclusion of the capitalisation effort.
"Under this arrangement, suppliers have signed in on a short-term portal that will ring-fence their supplies and ensure timely payment for the same. This option provides a much-needed lifeline for the business and secures a win-win stability option."
Tuskys, which was being investigated for abuse of buyer power by the Competition Authority of Kenya (CAK) after failing to pay suppliers, had informed the authority that it was seeking a strategic investor by July 31.
The retailer has in the past been embroiled in a bitter sibling rivalry that has threatened to scuttle operations.
Since 2017, the retailer has been restructuring seeking to establish a corporate structure that separates the corporate ownership from management as it expanded operations and also planned to list on the stock exchange.
The company is owned by the family of its founder Joram Kamau, through Orakam Holdings that is made up of seven shareholders.
The shareholders met in July 19 and agreed to sell their majority stake "which is a crucial development and lifeline for the business."