Will Telkom's Loon balloons bridge Kenya's digital divide?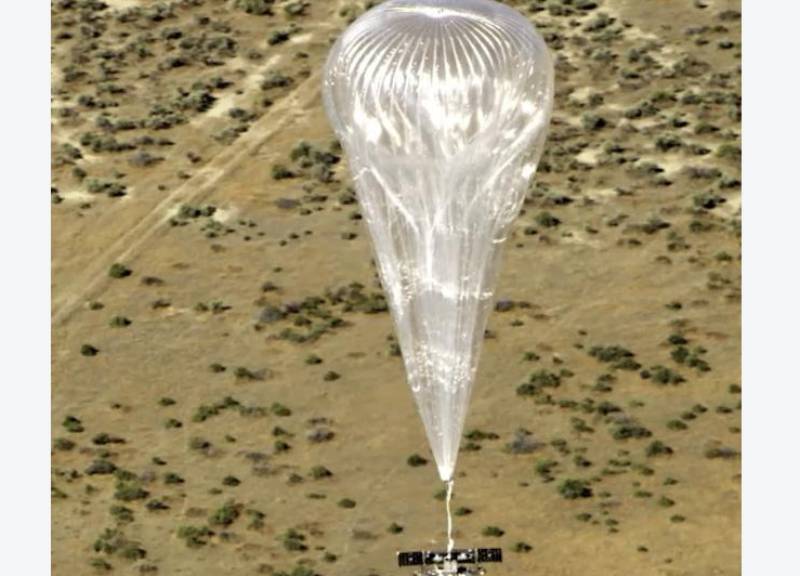 Early this month, the government declared 2020 a lost year for the education sector as rising numbers of Covid-19 infections made it untenable to re-open schools.
This has thrown 13.4 million learners in primary and secondary schools in limbo, with parents grappling with the uncertainty of how to progress with their children's schooling.
Mary Ojina, like many other parents in the country, has had to take on additional costs to ensure her four children can continue learning through online resources sent by their private school.
"I have four children who are all in different classes and their lessons start at the same time so they can't share devices. We have had to buy new laptops and tablets," she told Weekend Business.
This is on top of upgrading her Internet subscription to accommodate the extra traffic that has seen her monthly payments rise by Sh2,500.
"Overall, I would say preparing our children for e-learning has cost our family Sh160,000 in devices and connectivity since the lockdown started," said Ojina.
For millions others in the country, however, the costs associated with e-learning are prohibitive and concern is mounting that the digital and economic divide in the country is set to widen in the wake of the Covid-19 pandemic.
Internet service providers (ISPs) are reporting a surge in demand for broadband since the onset of stay-at-home orders with Safaricom and Telkom Kenya last month reporting a 75 per cent and 50 per cent increase respectively in mobile data traffic.
Increased demand
The rise in demand has also exposed the capacity shortfalls for the majority of service providers, with complaints of downtime and intermittent service inundating the firms' social media pages.
This is why the launch of the partnership between Telkom Kenya and Alphabet's (Google parent company) Loon to beam Internet to underserved areas using high-flying balloons equipped with artificial intelligence was hailed as a positive development for the sector.
According to Telkom Kenya, the partnership is meant to expand the network's fibre capacity and connect more subscribers to high-speed Internet, opening up broadband access to millions.
"This mobile Internet service will be available to any Telkom subscriber within the identified coverage area, with a standard 4G/LTE enabled device and SIM card," said Telkom Chief Executive Mugo Kibati.
"The user will connect automatically just as they would from a terrestrial base station and our customers will not even realise they are being connected to the Internet via the balloons."
Telkom says the partnership with Loon is in line with the government's ambition to connect more Kenyans to the Internet.
This is important because while medium to high-income earning families in the country have access to a variety of connectivity and devices options, majority of the population contend with little or no access to a stable broadband connection.
According to the 2019 population census by Kenya National Bureau of Statistics, only 9.8 million out of the country's 43.7 million residents reported to have used the Internet in the last three months and only 4.5 million used a desktop computer or tablet.
These numbers stand in stark contrast to the government's own targets currently being used by the Ministry of ICT to draw projections and budget for scarce taxpayers' resources.
The government's Broadband Masterplan unveiled by Fred Matiang'i while he was ICT Cabinet secretary set an ambitious target to raise the percentage of households in Kenya with access to broadband from 6.3 per cent to 35 per cent by 2017.
This was supposed to be achieved through a combined strategy focusing on developing infrastructure for connectivity, making devices more affordable and supporting local content producers through financing and investment.
Telecommunication service providers were expected to enter into infrastructure sharing agreements that would bring the cost of rolling out services in new areas less capital intensive.
Real estate developers on the other hand were expected to make provisions for fibre connectivity in the construction of new residential and commercial buildings, according to standards approved by the ICT ministry.
Connectivity
Over the past years, however, the government has focused more on giving technology multinationals the leeway to roll out infrastructure across the country than on supporting last-mile connectivity.
The launch of the Telkom-Loon balloon project comes in the wake of revelations that Kenya is one of 16 countries in Africa to be included in a new undersea fibre cable network by Internet giant Facebook.
The undersea fibre cable is being developed in partnership with China Mobile International, MTN GlobalConnect, Orange, STC, Telecom Egypt, Vodafone and the West Indian Ocean Cable Company (WIOCC).
At 37,000km, the 2Africa cable will be one of the world's largest subsea cable projects connecting Europe (eastward via Egypt), the Middle East (via Saudi Arabia), and 21 landings in 16 countries in Africa.
By 2024 the system is expected to deliver more than the total combined capacity of all subsea cables currently serving Africa, with a design capacity of up to 180Tbps on key parts of the system.
However, the gap between the country's growing wholesale capacity and lack of access by low-income Kenyans has led to concerns that the country is merely a guinea pig for testing multinational tech projects.
Telkom Kenya says the partnership with Loon will expand the company's capacity and reach to subscribers including on the National Fibre Optic Cable, the State broadband infrastructure pipeline project.
However, this is limited to Telkom subscribers at the moment and the company did not say if or when the service will be made available to subscribers of other networks.
At the same time, the fact that the balloons depend on atmospheric conditions to maintain service means the company will still rely heavily on its own networks for redundancy provisions.
"It is also important to note that even with Loon's advanced machine learning algorithms that work to keep the balloons up in the stratosphere, there are times when certain impediments such as wind patterns and restricted airspaces could result in intermittent service availability," said Kibati.
"As Loon gains more experience flying in Kenya and dispatches more balloons to identified service regions, it is expected that service consistency will improve."