Cheap credit for State as bond yields plunge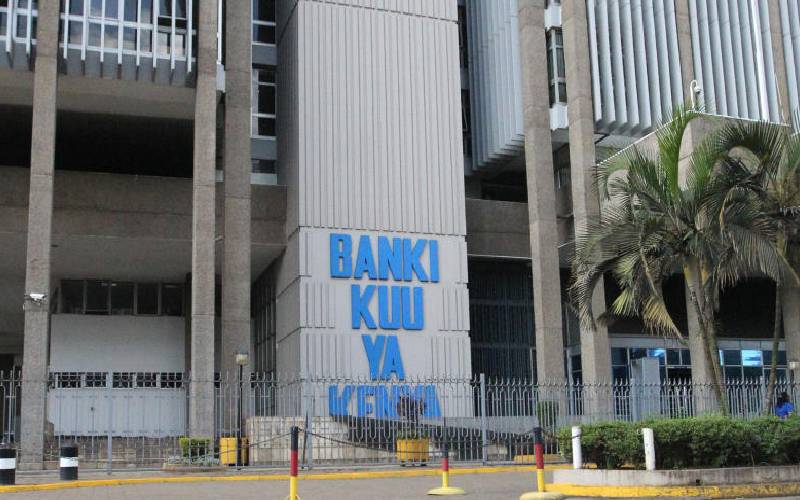 Desperate investors lent the government their money at the cheapest rate in seven months, lessening the debt load for the National Treasury.
New Central Bank of Kenya (CBK) data shows average interest on the 91-day Treasury-bill (T-bill) declined to 7.09 per cent on Monday, the lowest since November 18, last year.
It was a decline of 2.34 per cent compared to a rate of 7.25 per cent that investors offered CBK in its offer for the short-term government paper on June 15.
Investors pumped most of their cash into government securities, a situation that saw the inter-bank rate, the rate at which banks lend to each other, rise to 4.53 per cent, the highest since April 24.
With the financial year 2019/20 coming to an end on June 30 and investors left with fewer viable investment options, CBK, Treasury's fiscal agent has been overwhelmed with bids in its auctions of the government papers.
Analysis of official data shows that Kenya's total debt is set to hit Sh6.6 trillion, with Treasury expected to borrow an additional Sh774 billion to finance the budget amid shrinking revenues due to the Covid-19 pandemic.
Much of this debt will be from local investors, with the Treasury having borrowed Sh372.7 billion from the domestic market, the highest since June 2016 when net domestic borrowing was Sh395 billion.
Total domestic borrowing for the current financial year is likely to rise even higher as the figure does not include auctions for the last two weeks.
In the end, the total stock of domestic debt is likely to stand at Sh3.16 trillion at the end of this month.
External borrowing, on the other hand, is set to hit Sh3.4 trillion by the end of this month when the government's fiscal year closes, with the Treasury increasing the tally by Sh401.5 billion. The net financing for the current financial year includes approximately Sh212 billion from the World Bank, the International Monetary Fund and the African Development Bank.
Further analysis of the CBK data shows that depending on Treasury's spending needs, domestic debt could increase by Sh47.4 billion, which is the new borrowing for the Treasury bills and bonds that the regulator offered, or will offer, between June 15 and June 29.
But the budget deficit is expected to widen further in the upcoming fiscal year, with the National Government expected to borrow Sh840 billion in the 12 months to June 2021.
More than half of these loans will come from local investors.