Registrar of Companies gazettes notice to dissolve School of Monetary Studies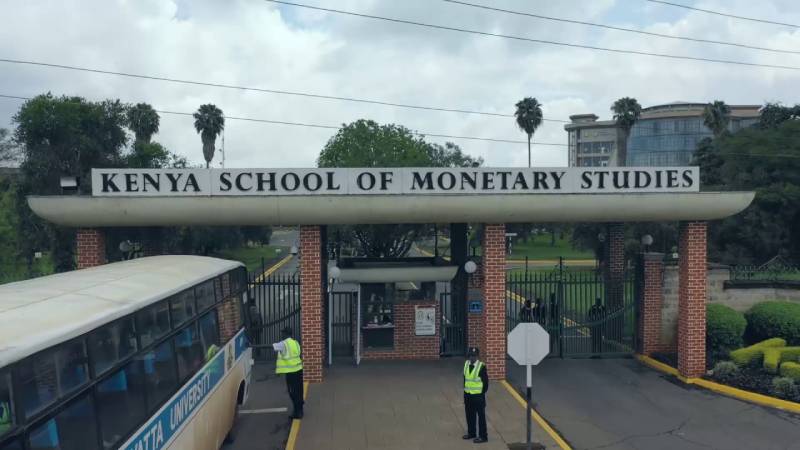 The Registrar of Companies has gazetted a notice to dissolve t the Kenya School of Monetary Studies owned by the Central Bank of Kenya.
The college is was among a list of 36 companies against which the registrar issued a notice of dissolution. It was not immediately clear why the college is being dissolved. Attempts to get a comment from CBK were futile as our queries went unanswered.
"Pursuant to section 897 (3) of the Companies Act, it is notified that at the expiration of three (3) months from the date of this gazette, the names of the under-mentioned companies shall unless cause is shown to the contrary, be struck off the register of companies and the companies shall be dissolved," read the notice by the Registrar of Companies Alice Mwendwa.
KSMS was established in 1997 with the primary mandate to build capacity for the banking industry and support CBK deliver on its core mandate of fostering a stable and well-functioning financial system. It was not clear immediately clear why CBK is dissolving it.
"This was in response to the bank failures experienced in 1980/1990s, which were mainly attributed to inadequate staff with requisite skills in banking, financial management, implementation of economic reforms and inadequate postgraduate economists required to formulate economic policies," says KSMS on its website.
CBK and the Ministry of Finance are said to have found it necessary to establish KSMS as a training institution dedicated to offering specialized education and training programs in banking, finance, economics and other related studies, which were not available in other training institutions and universities.