Shelter Afrique springs back with Sh7.8 million profit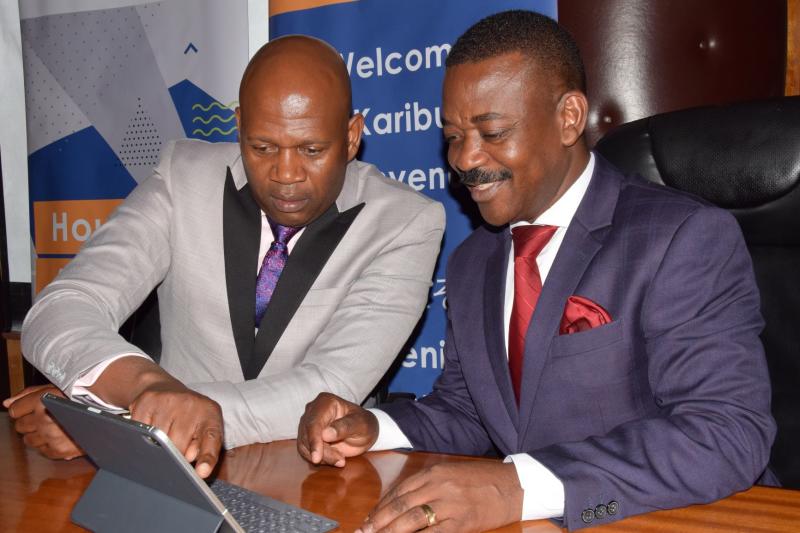 Shelter Afrique has announced a return to profitability with a net profit of Sh7.8 million for the first half of 2019.
The Pan-African housing development lender posted a Sh500 million loss in the same period last year and a loss of Sh930 million for the full year 2018. "It is a modest profit, (but) to us it is a big milestone," said Shelter Afrique Managing Director Andrew Chimphondah. The profit came against a budgeted loss of Sh72 million.
The lender's chairman Nghidinua Daniel said the return to profitability ahead of time was an indication that the turnaround strategy had come full circle.
In the period under review, while fee and other incomes grew by 11 per cent to Sh80 million, interest income recorded a 19 per cent decline to Sh779 million, in what the lender said was due to a declining loan portfolio on the back of not lending for the past two and a half years.
In 2016, the lender halted undertaking of new projects to pave way for restructuring of its operations and for the development of a new strategic direction.
The company has come up with a plan that will focus mainly on the company's financial performance from loss-making to financial viability by 2021 and overall financial sustainability by 2023.
"Because we've been closed for new business for the past three years, I'm happy to announce that effective 2019, we've now started to lend, we started to open to new business," said Chimphondah. With this resumption, the MD said their target for 2019 is to payout at least $20 million (Sh2 billion).
He said they had set a loan recovery target of Sh1.5 billion by the end of 2019 and so far they have recovered Sh1.3 billion.
The lender also shifted strategy, preferring to work with established developers. "In the past, we would lend to small developers … when we analyse our non-performing loan book, we actually find that 90 per cent of the bad loans is because we've been lending to small developers," said Nghidinua.
Chimphondah said they have done a debt restructuring with eight lenders. "You will note that in 2018, we owed them in excess of $110 million (Sh11.4 billion), we've reduced that to $84 million (Sh8.7 billion) and before the end of the year we are going to pay them another $30 million (Sh3.1 billion)," he said.