Top officers face arrest in Sh4.1b mall scam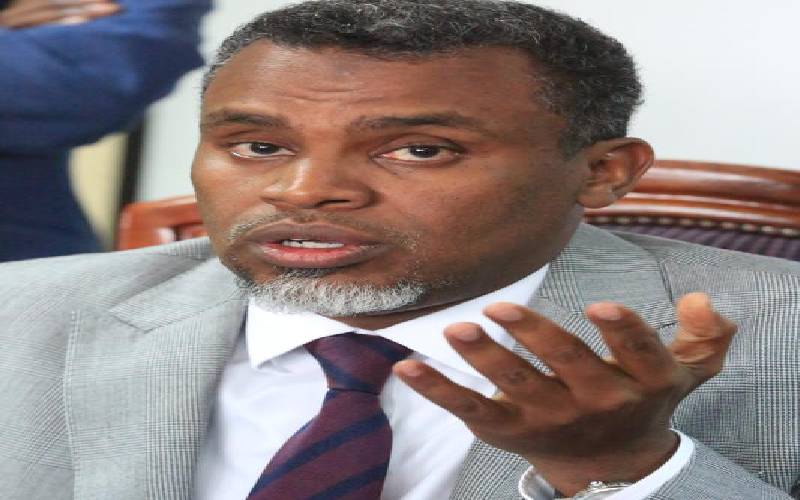 Top officers mentioned in the Lake Basin Mall scandal will soon be hauled before court to face charges, the anti-corruption agency has said.
Ethics and Anti-Corruption Commission (EACC) yesterday told Senators that the commission had completed a probe into the multi-billion shilling scandal and was just waiting for approval from the Director of Public Prosecutions (DPP) Noordin Haji to arrest implicated officers.
The agency's Director of Investigations Abdi Mohamud said the Sh4.1 billion project located at Mamboleo Junction in Kisumu was marred with bribery claims.
It has also been a subject of investigations having been built at an inflated cost, with the commission estimating that nearly Sh2 billion could have been stolen.
Also at the heart of the probe is the questionable loan of Sh2.5 billion secured from Co-operative Bank using a title deed of the mall's land.
Since inception
Appearing before Senate Devolution Committee, Abdi revealed that the claims of irregularities span the entire period from inception of the project to completion.
He said the contract was characterised by open bribery, adding that 90 individuals recorded statements as either suspects or witnesses.
He said the DPP will soon make public his recommendation, that could see high-profile arrests.
"These investigations have come to a closure given that the file relating to this matter has been handed over to the DPP who has directed that we address a few things. Soon, the file of the DPP will be made public," he said.
The investigator told the session, which was chaired by Machakos Senator Boniface Kabaka, that the commission's probe revealed irregularities in procurement of consultancy services and feasibility study.
Among other areas that the commission investigated were a questionable variation of contract and allegations of fictitious claims by the contractor.
The Senate committee has been probing the matter following a petition by Kisumu Senator Fred Outa.
Mr Outa had questioned why the contract sum was revised from Sh2.5 billion to Sh3.8 billion and finally Sh4.1 billion.