CBK to keep tabs on currency withdrawal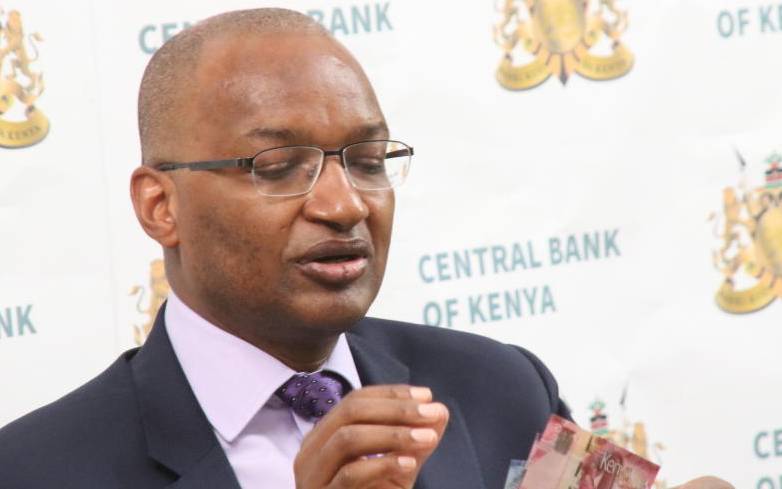 The Central Bank of Kenya (CBK) said yesterday it would keep an eye on the withdrawal of the old Sh1,000 notes from circulation as the process might hurt the economy if not moderated.
While the regulator retained its signal rate at nine per cent, noting that inflation remained within the target range, it said it would be vigilant on the ongoing demonetisation process.
"However, there is need to be vigilant on the possible effects of the recent increases in fuel prices, the ongoing demonetisation and the increased uncertainties in the external environment," said CBK Governor Patrick Njoroge following a meeting of the apex bank's decision-making organ, the Monetary Policy Committee (MPC).
The old generation Sh1,000 banknotes are expected to be mopped out of circulation by October 1 in what the Government believes will help tackle money laundering.
Yesterday, CBK also remained bullish about the exchange rate even as the shilling weakened further to exchange at 104 against the US dollar before it staggered back to close the day at 103.99.
It was not immediately clear what caused the weakening of the local currency, though some analysts attributed it to the arrest and arraignment in court on Tuesday of National Treasury CS Henry Rotich over graft allegations. The current demonetisation process has also been blamed for the decline.
In the last one week, the shilling has come under pressure, closing the 103-mark a week ago.
News agency Reuters said the local currency remained steady against the dollar yesterday in slow trade.
CBK also downplayed fears of a further slide as it maintained the Central Base Rate nine per cent.
Narrowing deficit
"The foreign exchange market has remained relatively stable, supported by the narrowing of the current account deficit to 4.2 per cent of GDP in the 12 months to June 2019 from 5.4 per cent in May 2018," said Dr Njoroge who chairs the MPC.
He attributed the narrowing of account deficit - the difference between imports and exports - to strong growth in diaspora remittances, the resilient performance of exports particularly horticulture, higher receipts from tourism and transport services as well as slower growth in imports of food and Standard Gauge Railway-related equipment.
Prices within the economy remained stable, said Njoroge, thus the reason for MPC to retain the CBR at nine per cent. CBR is used to signal the interest rate banks will charge for the loans they give. CBK, however, cited lingering risks going forward, including uncertainties in the global economy and volatility in oil prices.