Treasury on the spot over Sh75b World Bank loan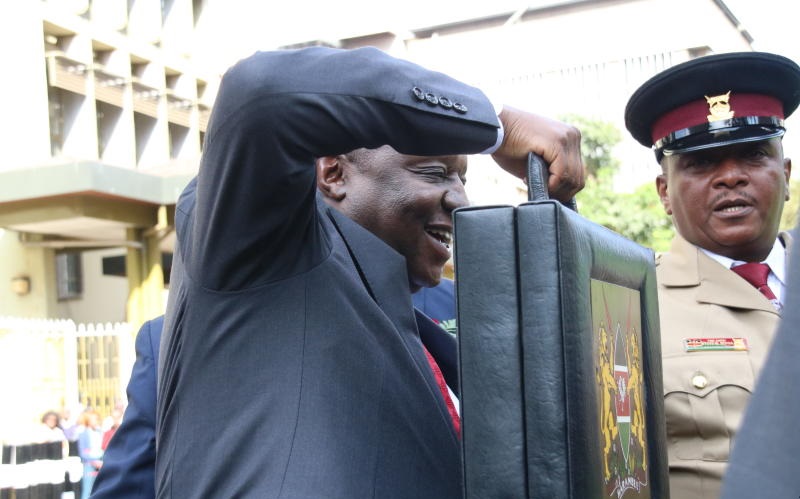 The National Treasury is on the spot for borrowing Sh75 billion without the National Assembly's approval, adding to the country's spiralling debt burden.
According to its latest published financials published last Friday, Treasury had as of last month borrowed Sh362.6 billion from international lenders when Parliament had only approved Sh287.9 billion.
The extra Sh75 billion was borrowed from the World Bank for what Treasury said was budgetary support.
John Kinuthia, lead research analyst at the International Budget Partnership (IBP) Kenya, said the think tank is currently researching the growing trend where Treasury seems to have a free hand in determining how much debt it can take.
"We are not sure whether this is legal, and we are trying to establish the role Parliament has. When the Budget Policy Statement is passed, were there ceilings for how much Treasury can borrow or does an individual at Treasury determine (the amount)?" posed Kinuthia.
Old loans
He said the Auditor General should probe Treasury's preference for expensive debt.
"If Rotich wants to get money very quickly, commercial loans are fast and easy, but the revenue source is the most expensive, and so it is a problem," said Mr Kinuthia.
It was the first time in years that the World Bank had lent the Government money for budgetary support.
According to the Treasury data, the Government borrowed Sh845 billion between July last year and May this year from domestic and foreign markets.
The total debt will, however, be lower since part of the latest borrowing will go into repaying old loans, further burdening future generations.
Official figures put total debt at Sh5.1 trillion in July last year but rose to Sh5.5 trillion by March last year before Treasury borrowed a Sh210 billion Eurobond and the Sh75 billion World Bank loan.
IBP's Kinuthia explained that Treasury increased both domestic and foreign borrowing due to huge revenue shortfalls from the taxman.
Kenya Revenue Authority (KRA) has so far collected Sh1.2 trillion against a target of Sh1.6 trillion with just over a month to the end of the current financial year.
"Tax collection is at 76 per cent with one month to the end of the year. That is a huge undercollection and it could explain why even domestic borrowing target was raised upwards (by Sh48 billion)," said Kinuthia.
Ironically, KRA has been given a higher unrealistic target of Sh1.8 trillion this year to justify a Sh3.1 trillion budget that Kenya simply cannot afford. Recently, the National Assembly has attempted to regain control over Kenya's level of borrowing through a draft bill by Emgwen MP Alexander Kosgey.
The proposed law seeks to peg State borrowing at Sh6 trillion unless an adjustment is made by the National Assembly and the Senate.
Mr Kosgey said the National Treasury has been using a complex formula to defend huge borrowing that is driving the country into a debt trap.