Cooking gas hawkers lose out as new regulations kick in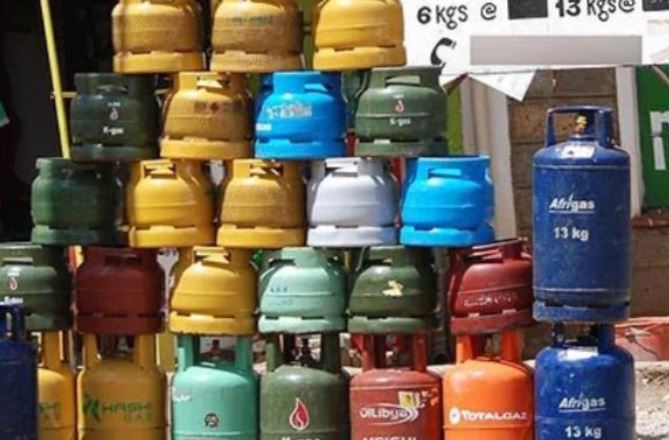 NAIROBI, KENYA: You will no longer have the convenience of buying cooking gas at your neighbourhood kiosk or nearest petrol station. You will instead have to refill at outlets run by oil marketing companies that own the brand of your gas cylinder.
This as new rules kick in, abolishing an exchange pool created in 2009 that enabled consumers to trade their gas cylinders at any outlet without regard to the brand of their cylinder. The regulations that came into force a decade were aimed at easing access of Liquefied Petroleum Gas (LPG) but had the unintended consequence of increasing illegal trade and saw players lobby for them to be scrapped.
While the new rules will greatly inconvenience consumers, they have made a major stride in ensuring user safety, placing the responsibility of making sure gas cylinders are safe on the LPG marketers. This will mean that the marketers will be answerable for accidents caused by cylinder gas leaks and other incidences, including payments to victims of accidents.
"The current regulations had not been clear as to who owns the cylinder between the user and the marketing companies. The new regulations are clear that the brand owners are the owners of the cylinders and if there is an accident, the owner will take responsibility," said Pavel Oimeke director general Energy and Petroleum Regulatory Authority (EPRA). He said the new law would be gazetted.
The current mandatory cylinder pool exchange made up of 50 marketers will be disbanded. The companies will have a leeway to create voluntary exchanges, which will, however, need Competition Authority of Kenya's approval to prevent a few firms forming an exchange that would lock out competitors.
Oimeke added that the unified valve will continue being used allowing households a degree of flexibility in choosing cylinder brands. While acquiring cylinders, Oimeke said consumers will pay a refundable deposit and they can always return the cylinder back to the owner and get the fee back.
Consumers might, however, end with a short end of the stick as the prices of gas cylinders are not standardised and the new rules silent on how much a consumer would get when returning them to the companies.
The LPG Regulations of 2009 increased access to cooking gas but had the unintended consequence of fuelling illicit trade. LPG marketers say they lost control of their cylinders that landed in the hands of counterfeiters.
"The vast majority of branded cylinders were never being returned to their original branded owners. Instead, the empty cylinder would move into a parallel market, be illegally refilled and returned back to retailers for sale again," said Olagoke Aluko Chairman of the Petroleum Institute of East Africa.
"About 90 per cent of cylinders owned by LPG marketers never returned, staying 'out there' through endless rounds of illegal refills and resales. Thus, cylinders were beginning to get damaged without never went through safety checks. And there lay the beginning of cylinders leaking, exploding and causing untold harm to people's homes and lives."
It also resulted in squabbles among the different companies that own LPG cylinders, whereby they would hold on to competitors' cylinders for unnecessarily long. To date, the marketers owe each other Sh1 billion in either lost or undelivered cylinders.
"Often one brand owner would end up with an excess of competitors' empty cylinders, so they could not just swap cylinder for the cylinder. The competitors needed to pay them back the deposits on the excess cylinders. With time the refundable cylinder deposit owed amongst the 50 LPG exchange pool members increased astronomically, leading to the collapse of two brands that did not honour the refunds and an unpaid debt of approximately Sh1 billion in cash and assets," said Aluko.