Senators lose sh 500 million oversight funds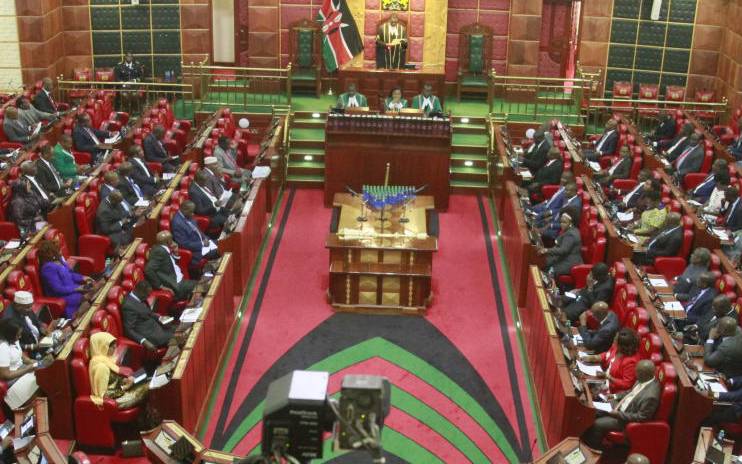 A new battle front has been opened between senators and members of the National Assembly after the latter voted to take away Sh500 million that had been given to senators for county oversight functions.
MPs voted to take away the money allocated in the last financial year following a sustained push by senators.
The cuts are contained in the Budget and Appropriations Committee report for supplementary estimates tabled in the House on Tuesday.
Take away
The committee proposed to take away the money from the Parliamentary Service Commission vote under Senate affairs programme for county oversight monitoring and evaluation, according to the report tabled by committee chair Kimani Ichung'wa (Kikuyu).
The money was instead reallocated to other priority areas, sending senators back to the drawing board in their quest to manage a kitty similar to the Constituency Development Fund (CDF) enjoyed by their National Assembly counterparts.
Senators wanted the money, arguing it is key in the monitoring of programmes initiated by governors and Members of County Assemblies at the grassroots.
The funds would have enabled them undertake county expenditure review, research and survey studies on various thematic areas affecting counties, track and monitor development activities and undertake social auditing of development projects being undertaken in counties.
Although senators spent a significant part of the last Parliament fighting for the money, they have consistently been outmaneuvered by their counterparts in the National Assembly.
Shot down
The stage for taking away the money was set in June 2019 when Parliament shot down guidelines drafted by the Parliamentary Service Commission (PSC) on expenditure of the funds, arguing that PSC had no authority to draft such regulations.
The House committee on Delegated Legislation had recommended that the regulations be annulled, noting that the function of developing the rules is the preserve of Treasury under Section 205 of the Public Finance Management Act, 2012.
The regulations shot down by Parliament had proposed to establish a fund to enable the Senate monitor the use of the share of national government revenue allocated to county governments annually.