How Esther is attaining food security in arid Mwingi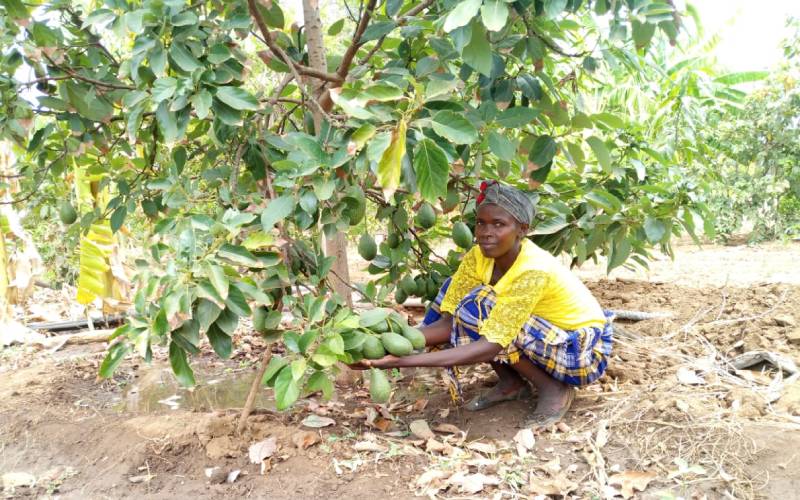 Esther Ndavu, 39 talks slowly cuddling her baby during our interview in her farm. Esther is strategically positioned along Enziu River in Mwingi where she plants mangoes, pepper, capsicum, kales, spinach, paw paws, avocado, maize, millet and tomatoes.
She now pockets a weekly earning of Sh4,000 and a monthly one of Sh20,000.
"In the past I only worked for my stomach and that of my children but now I buy pesticides and hire casuals to work in my farm. I can sufficiently live off my farm since there are many products I sell at Nguni and Mwingi market and right from my farm" says Esther.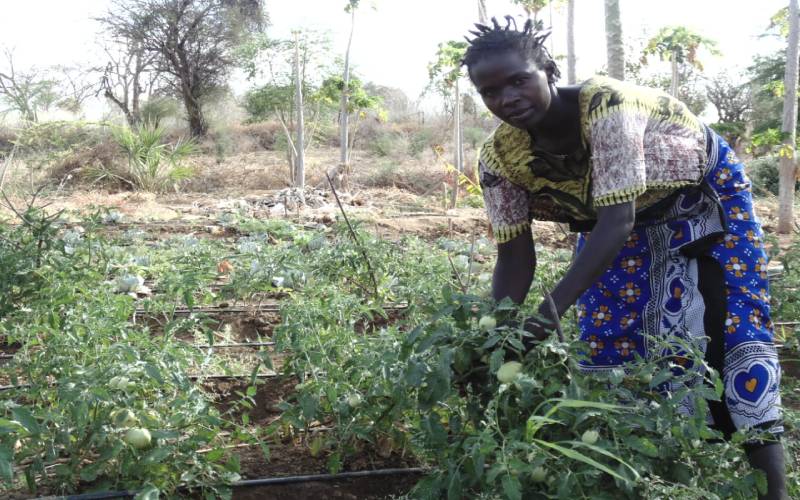 "My husband and I were charcoal vendors and we were very weak, but look at us now we are happy and clean. Instead of cutting trees now we plant trees both for domestic and commercial uses." remarks a smiling Esther.
A decade ago, Esther had irregular eating schedules since she never had enough for her family leave alone surplus.
"I could only afford to make ugali (maize flour meal) mixed with salt or taken with tea but now I eat full course meal with kales, spinach and capsicum all which are at my disposal right from my farm", she says.
"My children used to be sent home and stay for a week since I could not raise Sh30 for examination fee but now all of them are back to school. I have five children in primary school and all of them are educating through my farm earnings." she says.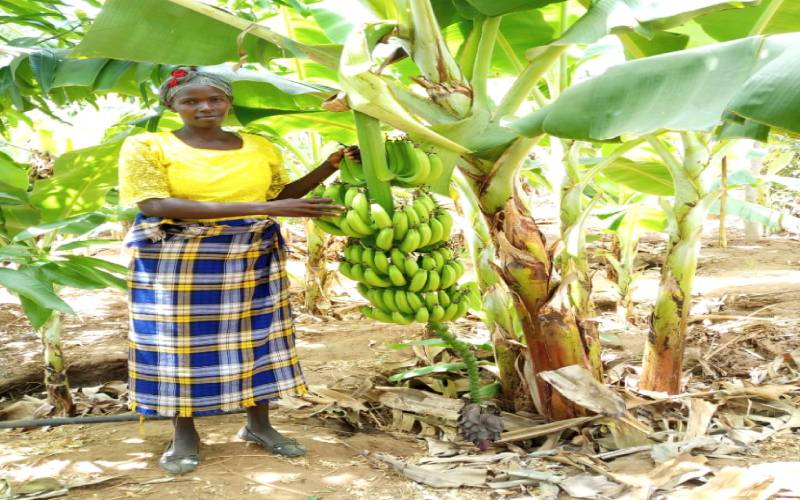 The mother of ten children [seven girls and three boys] was trained by ActionAid on agribusiness record keeping in order to track her budget well and maintain farm records well. She is also a Trainer of Trainers (ToT) and cascades the knowledge to the other beneficiaries who regard her as their role model.
She would like the government to assist her in controlling pawpaw and tomato pests and diseases in order to eliminate farm losses arising from the pests and diseases.