State banks on oil dollars to pay off debt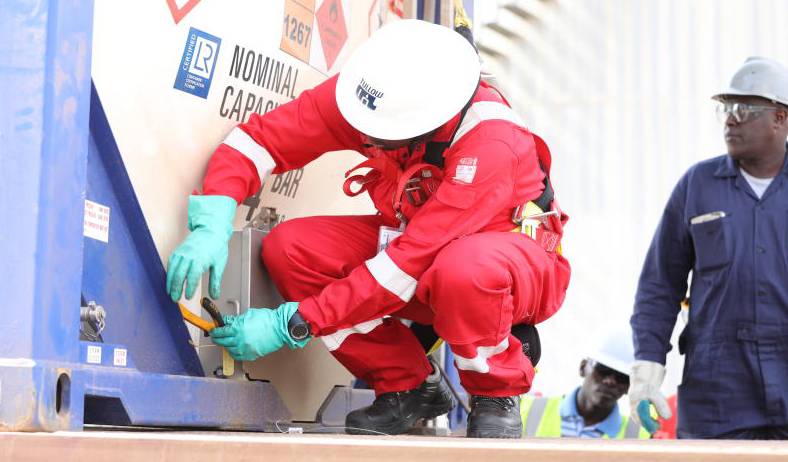 The Government will prioritise debt repayment whenever there are high and unexpected revenues from oil resources once commercial production starts in 2022.
Treasury in a new Bill, stipulating how revenues from oil and minerals will be invested, says debt reduction will be one of the top users of the oil windfall.
The Sovereign Wealth Bill 2019 also proposes that the windfall be used in putting up schools and health facilities as well as give Kenyans tax cuts.
Windfall revenues are in addition to the regular share of profits that the Government will receive.
Factors that could contribute to a windfall include a sudden surge in prices of oil in the global markets.
"Where there is a windfall in resource revenues, the windfall shall be utilised in order of priority as follows ? accelerated debt servicing to reduce national debt…. be transferred to the stabilisation component, transferred to the infrastructure development component to provide basic services, including but not limited to education and healthcare or transferred directly to the citizens through tax cuts," reads part of the draft Bill.
The country has been on a debt acquisition spree in recent years, hitting Sh5.27 trillion as of December last year. There has been speculation that the country has been soaking up loans in anticipation of the petrol dollars.
According to the Bill, ordinary revenues that the national government would get as well as returns on investments from these revenues will make up the Kenya Sovereign Wealth Fund.
The fund will be made of three components – the stabilisation component that will cushion the economy from unforeseen shocks and will receive transfers of at least 15 per cent of total revenues, infrastructure development component (60 per cent) and urithi (inheritance) component (at least 10 per cent).
Future generations
Urithi will be an endowment fund for future generations.
Treasury notes that increased resource exploration is expected to see the money earned in royalties from minerals and oil go up to a point where the country might not be able to absorb it entirely in a given financial year.
This is what informed a framework on investing the proceeds.
In the draft policy accompanying the Bill, Treasury has made efforts to make sure current and future generations enjoy earnings from the finite resources.
"With the discovery of more minerals and petroleum deposits, resource revenues may increase beyond the economy's absorption capacity," reads the draft policy on the Sovereign Wealth Fund.
"Currently, revenues from minerals in Kenya are paid into the Consolidated Fund and utilised through budgetary allocation."
Despite numerous companies exploring for oil in the country, Tullow Oil is the only one that has reported success.
The Government has, however, been bullish about the prospects of finding more oil, especially in Lamu, where companies licensed to explore in the area have in the past reported that seismic surveys have shown great potential for oil and gas. But they have not moved to confirm this through exploratory well drilling.
BAT nets Sh4 billion in profit
British American Tobacco (BAT) netted Sh4 billion net profit last year, a 22 per cent jump from Sh3.3 billion in a similar period in 2017.