Use whale shark to boost tourism, State told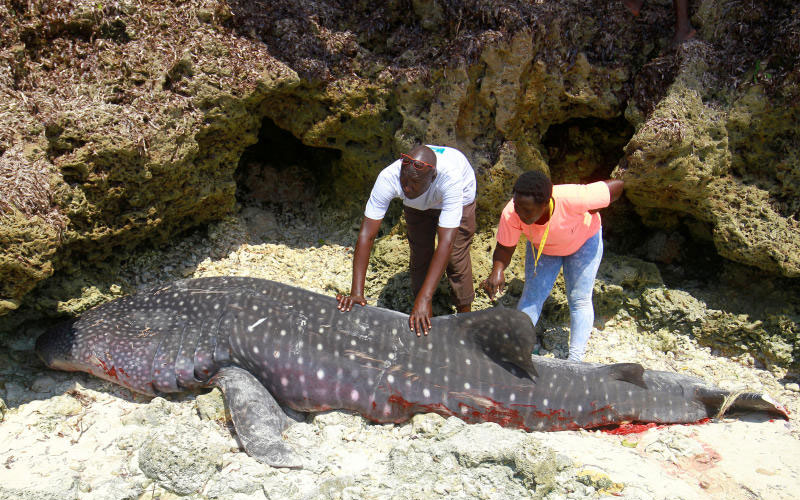 An NGO has called for inclusion of the whale shark into Kenya's list of key wildlife attractions.
Kenya is home to the Big Five. The animals — lion, leopard, rhino, elephant and buffalo — were named the big five because they were the most poached, most difficult to hunt on foot and the most dangerous.
And yesterday, the East African Whale Shark Trust (EAWST), founded by acclaimed diver Volker Bassen, said the Whale Shark should be included in this list to make it "Big Six".
"A whale shark can grow as big as six elephants put together. It's the biggest fish in the ocean and also gentle. It even lets you swim near it. It is harmless and Kenya is its home," said Mr Bassen.
He said thousands of tourists flocked Australia, Philippines and Mexico to swim with the sharks. "It is a wildlife experience of a lifetime. Nothing beats being in the water next to one of these leviathans. These sharks existed 200 million years before dinosaurs," said Bassen.
The Whale Shark is a slow-moving and the largest known extant fish species. The largest confirmed had a length of 12.65 metres and weighed 21.5 tonnes.