Thieves steal 108 bags of parchment coffee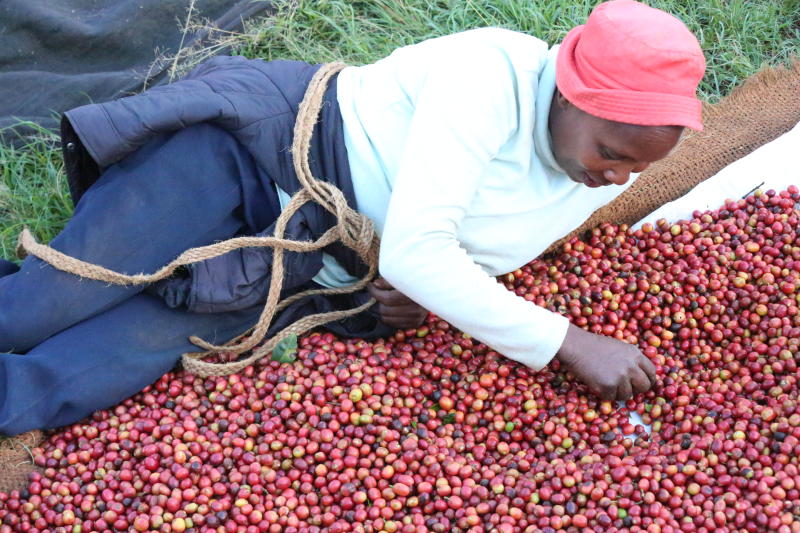 Armed thieves raided Kaitheri Coffee Factory in Kerugoya town early yesterday and made off with produce worth millions of shillings.
There were gunshots during the 3am incident as police officers, who had been notified of the attack, engaged the raiders.
Some witnesses claimed the thieves drove into the factory premises in a lorry, which they used to transport the parchment coffee.
They first subdued the three night guards, bound and gagged them.
The guards were taken to Kerugoya Police Station to record statements.
When The Standard team visited the factory around 10am, several bags of coffee were scattered in the compound. County Police Commander Leah Kithei said only 78 bags of coffee valued at Sh6.2 million were stolen.
This contradicted the figure of 108 bags valued at Sh8.6 million given by Kariu Kamundia, the chairman of Inoe Coffee Cooperative Society, under which Kaitheri factory falls.
Ms Kithei blamed the theft on the management of the factory, which she said had failed to employ armed security officials.
However, Mr Kamundia turned the heat on the factory manager and staff, whom he said were in charge of the day-to-day operations.
He added that the manager was supposed to ensure that the produce was secured.
The coffee was to be delivered to the miller today.
"As the chairman, I cannot be held responsible for the loss of coffee. My management committee is not also at fault. We are not in charge of the daily operations of the factory. All our factories have managers and other staff," said Kamundia.
Since April last year, four factories have lost coffee of unknown value to thieves.
Gatuto and Karia coffee factories were the first to be hit by the theft, followed by Kiandieri in September last year and now Kaitheri.