Lost: AG Edward Ouko flags Sh1.7b spending at NSSF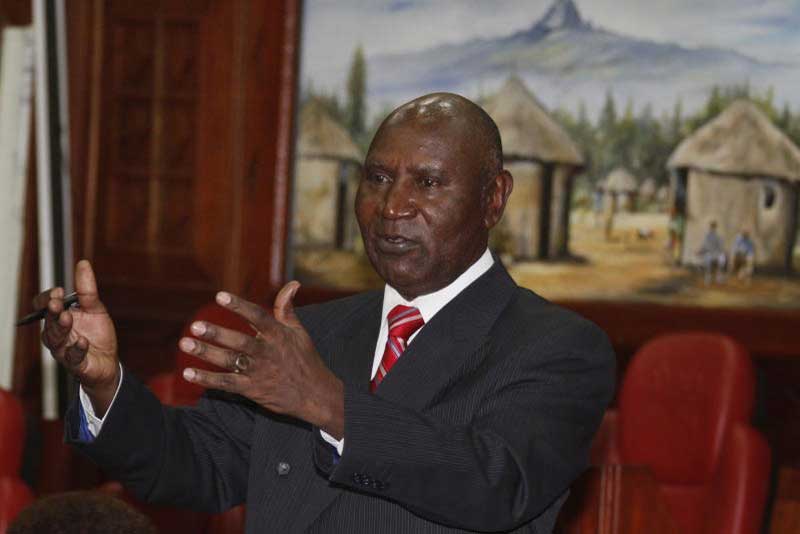 Auditor General Edward Ouko has queried the spending of more than Sh1.7 billion at the National Social Security Fund (NSSF), turning the spotlight on the firm's top management.
In an audit report of the State-run pension fund, Mr Ouko has questioned the investment decision by the consultant fund managers, who pocketed more than Sh181 million in consultancy fees.
According to the NSSF 2017 financial records, fund managers sank more than Sh900 million in Imperial Bank and Chase Bank, in some cases a few weeks before the banks were placed under receivership.
"According to documents provided for audit, out of the total investments of Sh996 million, the fund managers have been able to recover only Sh26 million from Imperial Bank leaving a total balance of Sh969 million outstanding," says the Auditor General in his report.
Fund managers mentioned in the report include Old Mutual Investment Group, which was in charge of Sh201 million held in Imperial Bank fixed deposit accounts as well as another Sh42 million and Sh174 million in corporate bonds purchased from Imperial and Chase Bank.
Britam Asset Managers was in charge of NSSF investments totaling Sh190 million tied in corporate bonds at both Imperial and Chase banks and another Sh70 million in fixed deposits.
Other fund managers include Stanlib Kenya and Gen Africa Assets in charge of Sh100 million and Sh218 million respectively.
"In the circumstances, the safety of deposits totaling Sh969 million made by the fund managers could not be confirmed. The fund does not appear to have received value for money from the Sh181 million paid to the fund managers during the year under review," says Ouko, adding that it is unclear if the deposits were insured.
He says the interest due from the investments remains outstanding and now wants NSSF to terminate the contracts of the fund managers.
"The three-year contracts of the current fund managers were renewed in the year 2014/2015 and it is recommended the fund managers be changed on expiry of their contracts," says Ouko in the report.
At the same time, the AG has pinpointed another Sh754 million in un-remitted members' contributions outstanding from 20 employers.
"Although management took action by issuing demand letters and also made alternative payment arrangement with employers such as installment payments before considering legal action, it has not established whether any amounts have been realised," said the audit report.