Financing gap: Government eyes Sh250b Eurobond to pay huge debts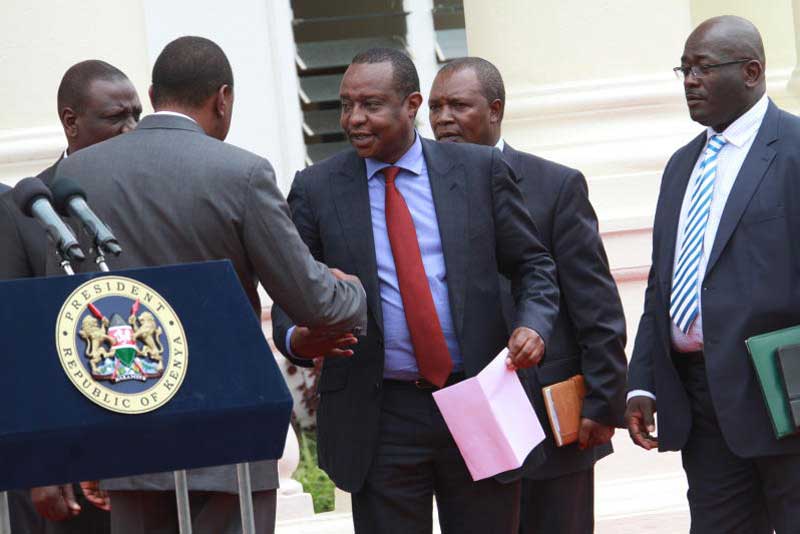 The Government plans to use more than half of the Sh287 billion ($2.87 billion) it intends to raise from the global money market to retire maturing debt.
Media reports have indicated that Kenya plans to issue its third Eurobond of Sh250 billion ($2.5 billion) and a syndicated loan of Sh37 billion in the financial year ending June 2019.
Sceptics, however, raise concern over the timing citing that the new facility could expose the shilling to external shock in the current volatile international money markets.
Treasury documents show that Kenya has a refinancing need of Sh180 billion in the same period it seeks to raise its funding. This will see creditors whose loans have matured take up 62 per cent the Sh287 billion it hopes to borrow from the external market.
Institutions such as the International Monetary Fund (IMF) have already warned that Kenya faces a refinancing risk due to a massive debt repayment obligation in the financial year ending June 2019.
"The higher level of debt, together with rising reliance on non-concessional borrowing, have raised fiscal vulnerabilities and increased interest payments on public debt to nearly one-fifth of revenue, placing Kenya in the top quartile among its peers," the IMF said in a report released late on Tuesday.
"Kenya's risk of external debt distress has increased from low to moderate. This reflects the breach of three external debt indicators — external debt service-to-export ratio, external debt service-to-revenue ratio, and the present value of external debt to export ratio — for an extended period of time under the most extreme shock."
Additional borrowing
The Government also intends to refinance the five-year Eurobond maturing in FY2018/19, through the issuance of international bonds. It was not immediately clear whether the Treasury will actually use the Sh287 billion to refinance maturing debt. The Standard could not get a response from National Treasury, and by the time we went to press Treasury Principal Secretary Kamau Thugge had not responded.
Indications show that the Government might have to borrow additional Sh180 billion to refinance - taking a loan to repay another - pushing up the tally external credit incurred in the current period to Sh460 billion. In a report to an international news agency, Treasury said it would raise the Sh287 billion for budgetary purposes, an indicator that Kenya might issue a separate Eurobond or syndicated loan for refinancing purposes.
Most of the refinancing needs that fall due in the current financial year are associated with a repayment of the syndicated loans, commercial loans, international bonds, and other external repayments.
The refinancing risk adds to other extraneous shocks on the shilling. Already, local currencies in emerging and frontier markets have taken a hit as the US Federal Reserve Bank begins to mop up excess liquidity.
Improving conditions in the US has seen the cheap money that left the American shores for better returns in developing economies such as Kenya begin to return.
Last week, the Nairobi bourse's benchmark index, NSE 20, dropped to a decade-low to 2,775 in what is attributed to a massive sell-off by foreigners as they seek better returns at home.
-Additional reporting by Bloomberg