Kenya, Oman eye taxation treaty as investors scout for opportunities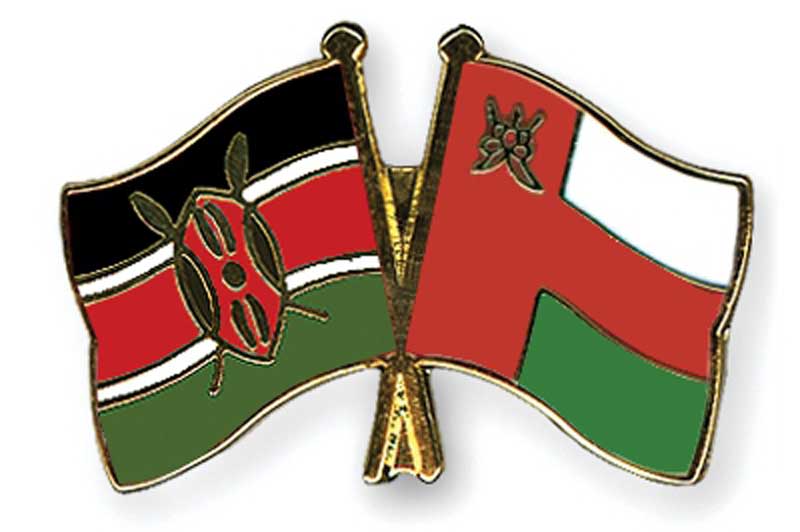 Kenya is in talks with the government of Oman to ratify a double taxation agreement that will see firms operating in both countries pay taxes only once.
The move is aimed at spurring trade and investment between the two countries, with Oman saying it is interested in exploiting opportunities in the nascent oil and gas industry.
Oman Minister for Trade and Industry Ali Masoud Al Sunaida who is leading a delegation of 80 companies to scout for investment opportunities in Kenya revealed that 14 firms had already signed deals with their local counterparts.
According to Sunaida, one of the companies that have put money in oil and gas is Al Siabih Group, which is being represented in the delegation by its Chief Executive Sheikh Al Siabih.
"They are making a major investment here but for now, we cannot reveal how much it is. There are 14 other deals in the pipeline," said Sunaida.
Sunaida, who was speaking yesterday during a forum where the Oman companies were exhibiting some of their products in Nairobi, also revealed that the investors were interested in putting money in manufacturing and tourism. The Kenya Chamber of Commerce and Industry Chairman Kiprutto Kittony, who is hosting the delegation, decried the trade imbalance between Oman and Kenya. He noted that deals such as the proposed double taxation agreement would help counter such an imbalance.
Dairy products
Kenya exported goods worth Sh487.7 million to Oman in 2016 while the imports from the oil-rich Gulf State was valued at Sh1.3 billion in the same period
Exports to Oman included dairy products, tea, coffee and horticultural produce while major imports were petroleum products and textiles.
"Kenya has deep historical ties with the Sultanate of Oman which date back almost 600 years ago. Clearly, there is a trade imbalance, but I believe we can work that out through mutual cooperation," said Kittony.