Why farmers want rice imports stopped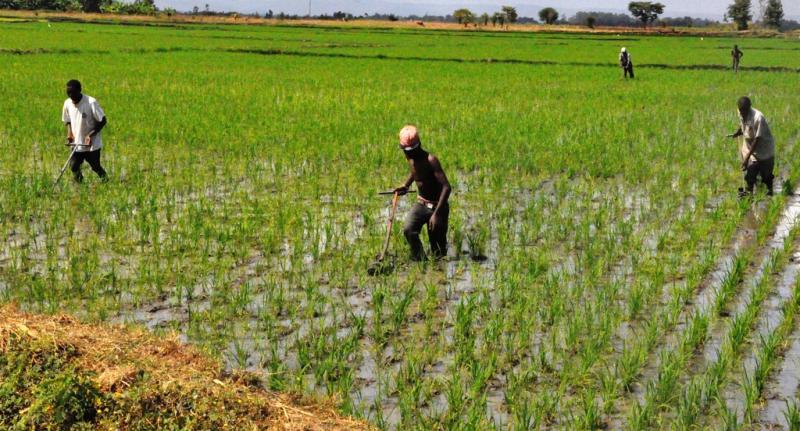 Mwea rice farmers want the Government to control imports to keep prices stable as they wait to harvest in a month's time.
The demand could be hard to implement given that about 90 per cent of the rice consumed locally is imported, a good chunk from Pakistan - Kenya's main tea market.
The farmers say to break even on leased land, they need to make Sh52 per kilo and Sh30 per kilo on own farm.
Mwea Irrigation Scheme covers 20,000 acres with an additional 6,000 acres by private outgrowers.
Last year, they sold rice between Sh62 and Sh72 a kilo after demand picked up.
Chairman of Irrigation Water Users Association Moris Mutugi said imports flooding the market will hurt earnings if not controlled.
"We are expecting a bumper harvest and we foresee struggle to get market. If imports must come, then they should not be brought here to compete with ours," he said.
Kenya imported 625,000 tonnes of rice last year compared to 507,999 in 2016.
Production
Rice production is estimated at 160,000 tonnes against a consumption of 450,000 tonnes.
Irrigation Principal Secretary Fred Segor said while the Government could not clamp down on imports, it would ensure importers paid requisite duty that would make Kenyan rice competitive.
"One important issue is when farmers produce they spend money and have to get money so marketing is important," he said.
"We are in a free market so you cannot stop but there is mechanism for duties which should make rice competitive."
He blamed the cheap imports on loopholes where the Government is not able to tax the rice, and counterfeits. He also challenged farmers to increase productivity to bridge the deficit.
Mwea farmers are currently producing are expecting to reap 90,000 tonnes this year.