CS John Munyes urges Kenyans to switch to gas instead of kerosene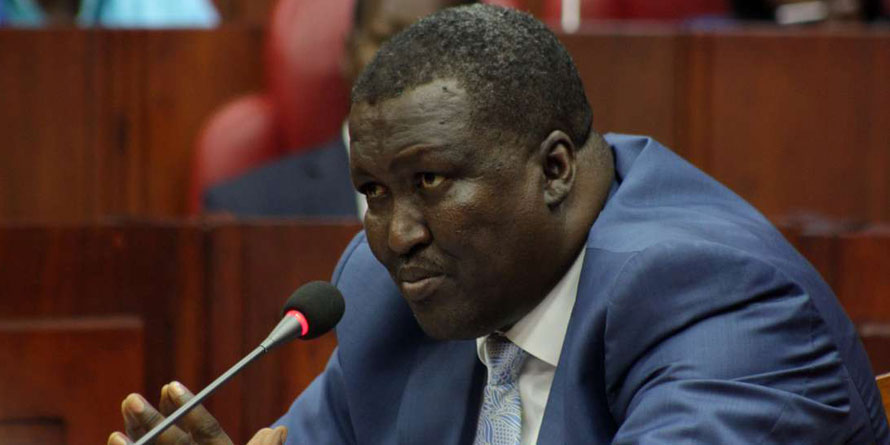 ELDORET, KENYA: Petroleum and mining Cabinet Secretary John Munyes said the government has set aside Sh2 billion as seed money for a liquefied petroleum gas LPG project that will encourage more Kenyans to use gas in the kitchen as opposed to kerosene and firewood.
Speaking during the launch of a bottom loading facility at the Kenya Pipeline Company depot in Eldoret, the CS said that the use of gas for cooking will improve the lives of many Kenyans and encouraged other partners to contribute and support the project.
"We are trying to roll out an LPG project called the Mwananchi gas project. This is a presidential flagship. It aims at connecting Kenyans just like the electricity last mile. We know we can improve the lives of Kenyans through the cheap LPG project. It will serve many Kenyans and it will reach all parts of the country," said Munyes.
The modern bottom loading facility will improve petroleum output from the current 4.5 million litres to 6.5 million litres per day.
"This is a state of the art facility that is faster, safer and environmentally friendly. With this facility we have improved output and we can now load 6.5 million litres of petroleum products up from 4.5 million litres per day. The project makes the country competitive in international market," said the cabinet secretary.
Western Kenya Independent Petroleum Dealers Association Chair Hezekiah Kosgei lamented that Kenya was losing a major share of the oil market to Tanzania.
"We are building our neighbours instead of ours because of the increase in VAT on fuel. Most trucks which transport fuel to other countries now fill their tanks before they enter Kenya to transport the fuel. Tanzania has cheaper tariffs and Uganda's fuel is cheaper than ours by Sh 25. We are hurting our economy," said Kosgei.
The Cabinet Secretary added that the government is planning to merge kerosene and diesel fuel prices as it is in Tanzania to curb adulteration.