Containers clog up Nairobi KPA depot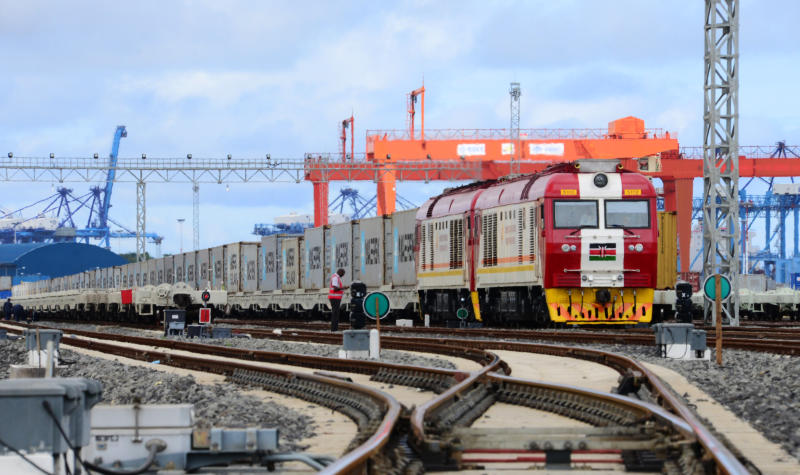 The ports operator is grappling with congestion of cargo at its Inland Container Depot in Nairobi.
This has prompted the Kenya Ports Authority (KPA) to transfer some containers to alternative storage areas.
KPA Managing Director Daniel Manduku yesterday said the Inland Container Depot (ICD) was weighed down by about 10,000 twenty-foot equivalent units (teus) of containers and that excess cargo was being transferred to five periphery storage areas in the city.
The ports chief blamed the pile-up on delays by cargo owners to take away their goods after they are delivered to the facility via the Standard Gauge Railway from the port of Mombasa.
Speaking on the sidelines of the International Association of Maritime Economists conference in Mombasa, Dr Manduku explained that 3,300 teus had been at the ICD for more than the required 21 days. Another 845 teus were set to be destroyed by the Kenya Revenue Authority.
"We have over 4,000 teus as long-stay at the ICD that are currently being transferred to five periphery storage areas in Nairobi to ease congestion," Manduku said.
He said congestion at the port of Mombasa had been contained and that the current 10,582 teus there represented 50 per cent capacity.
Huge losses
In an advertisement, the Kenya International Freight and Warehousing Association (Kifwa) said its members were incurring huge losses, ranging from container detention fees, and storage charges to KPA to increased corruption rate at the port and ICD.
According to Kifwa chairman William Ojonyo, the reasons for the delays in picking up cargo include lateness in making available and uploading of the manifest and differences in the location of cargo in the manifest and the actual site.
"Boardroom engagement and suggestions to resolve these problems have failed to yield positive results, with the cost of importation increasing by the day to the detriment of tax collection, the economy, trade facilitation and the Big Four agenda, which largely depends on the cost of doing business," he said.
Manduku explained that KPA was planning to acquire land for the expansion of the capacity of the Nairobi ICD as a lasting solution to congestion.