All set for blue economy meet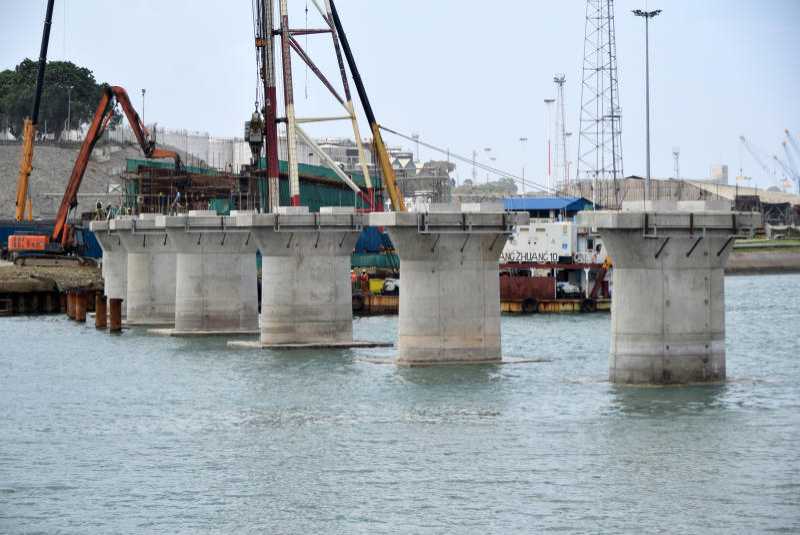 Preparations for the first Blue Economy Global Conference in Nairobi in November are in top gear.
Foreign Affairs Principal Secretary Macharia Kamau said out of the Sh800 million budget for hosting the conference, the country had raised Sh400 million, with more pledges expected to come in from development partners.
He said the Norwegian Government had pledged Sh50 million while the UK had committed to give Sh32.5 million.
The World Bank defines the blue economy as the sustainable use of ocean resources for economic growth, improved livelihoods and jobs while preserving the health of the ocean ecosystem.
The PS said the conference, which would run between November 26 and 28, would provide a forum to advance the global conversation on the sustainable development of the blue economy.
"This will help us to tap into the productive capacity of our water resources and empower communities in a sustainable way as we build our economy," said Mr Macharia at a briefing in Nairobi.
More than 500 mayors and governors are expected to attend the three-day event.
The chairman of the Council of Governors, Josphat Nanok, said the conference would also provide a platform for counties to showcase their projects.
Showcase projects
"We are very comfortable with the processes of the conference and are looking forward to having the counties showcase the projects they are developing as part of aligning county development with the blue economy agenda," said Mr Nanok.
Other governors highlighted the development projects they were pursuing to enhance maritime conservation.
"The respondents investigating the issue are abusing their statutory powers at the behest of the interested party. No officer acting consciously would take that action as there is no basis of criminally charging the ex parte applicants."
The DPP said he had already made a decision to have the four charged, but asked the court to dismiss the new application, saying they were initially challenging arrest and not prosecution.
"That suit was never challenging prosecution, no wonder DPP is not party to it. The suit was complaining about police actions. They are assuming that you gave orders stopping prosecution. If it would have been an issue, the DPP would have been a party," argued Senior Principal Prosecution Counsel Fredrick Ashimosi.
He said that the Inspector General of Police Joseph Boinett and Directorate of Criminal Investigation Ndegwa Muhoro had no powers to prosecute anyone as had been alleged by the now Cytton Investment directors.
Brtiam through lawyer Fred Ngatia argued that the orders sought would "issue immunity against prosecution."
He asked the court to allow the criminal justice system to take effect since the same court had already made a finding over the same issue.