Dying bond markets claims fund managers' jobs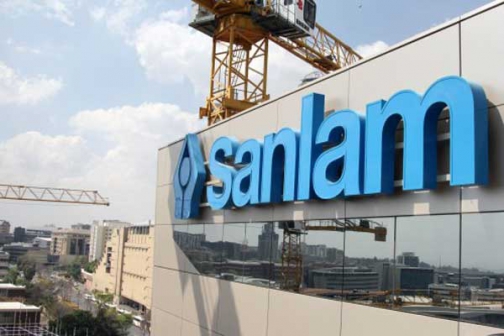 Fund managers and investment advisers are facing job cuts owing to falling revenues, as companies default on corporate bonds.
This follows the loss of billions of shillings in several firms due to the collapse of the bond market. Now, someone has to take the blame.
Sanlam, which has lost almost Sh2.27 billion in three years, announced that it would institute management changes that would see those who signed off the bad investment edged out.
The company said it would then focus on insurance business, not bonds - a move expected to take business from fund managers. "The business will be adopting a variety of remedial interventions," Sanlam Kenya Group CEO Patrick Tumbo said.
The inventions feature the firm's management team reorganisation and are expected to accelerate growth from alternative growth market segments and new revenue streams, including an enhanced focus on the firm's general and life insurance business.
Sanlam has lost money to Chase Bank, Imperial Bank, Athi River Mining, Real People and now Kaluworks, forcing it to reassess its investment muscle.
The National Social Security Fund (NSSF) has also been ordered to sack all bosses who put money in Chase Bank and Imperial Bank and get new advisers.
The Auditor General's 2017 report forced NSSF to acknowledge that they sank Sh996 million in bonds and fixed deposits that are no longer recoverable.
NSSF fund managers were only able to collect Sh26 million from the failed banks. Ouko said the losses could have been averted had the investments been insured, as is practice in his advisory to kick out the firms.
"It is recommended that the fund managers be changed on expiry of their contracts," reads the report. About Sh667 million was lent to the banks in bonds while Sh330 million was held in term deposits, with varying maturity dates that are all past.
Struggling companies
CIC Insurance, Liberty Insurance, Diamond Trust Bank and Kenya Commercial Bank have all seen their money get locked in struggling companies.
This year, Real People was unable to meet the principal of part of its Sh1.3 billion loan and requested that the firms that had lent it money convert the debt into shareholding. But the firms declined.
Athi River Mining has been placed under receivership with a Sh14 billion debt, including Sh6.5 billion in bank loans and Sh1.4 billion to Aureos. It also owes a corporate bond of Sh1 billion and Sh771 million in commercial papers.
Trans Century whose Sh8.1 billion convertible Eurobond almost came to a default in 2016 is still grappling with debts.
KIE to boost food security
Kenya Industrial Estates (KIE) will boost food security in the country through increased funding of agro-processing industries across all counties.