Logistics firm inks training deal with Kabarak University
NEWS
By Lee Mwiti | Jul 30th 2018 | 2 min read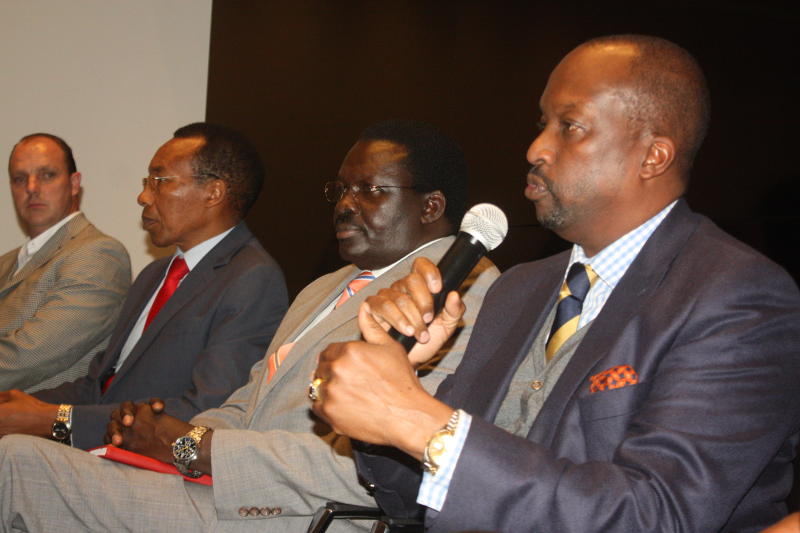 NAIROBI, KENYA: Pan African Logistics firm House of Procurement (HOP) has opened up a training partnership with Kabarak University.
The Procurement and Supply Chain Solutions Company has entered into agreement with the university to set up Supply Chain Business School of Africa (SCBSOA).
This will help students, professionals, entrepreneurs and executives who would like to pursue and develop a career in the logistics, procurement and supply chain management.
HOP is a company that has spread its tentacles in the region with offices in Kenya, Uganda, Tanzania and Nigeria.
HOP Group Managing Director Benard Odote said the reason for the agreement was because the logistics, procurement and supply chain profession is fast growing in terms of demand for talent.
"The people studying procurement courses in various institutions, face a challenge in the fact that there are very few globally experienced supply chain experts and trainers, to train them. We then end up with poorly equipped employees, collapsed businesses and failed Government functions," said Mr Odete.
According to Odete, the key objective of HOP and the new HOP Academy is to demonstrate the critical role played by the Logistics, Procurement and Supply Chain (LPS) functions in businesses and governments.
Presiding over the inking of the agreement, Kenya National Chamber of Commerce and Industry (KNCCI) Chairman Kipruto Kittony said that the myriad of infrastructural projects going on in the country, are demanding good procurement and supply chain expertise that an institution like the HOP Academy could offer.
"Never since the Americans came up with the Marshall Plan to reconstruct Europe after the Second World War has massive investment in infrastructure occurred like it is currently happening. With this kind of investment, procurement expertise is very critical for the economy," Mr Kittony said.
Additionally, according to Odote, the poor Logistics, Procurement and Supply Chain (LPS) management and focus as well as insufficient or lack of qualified and experienced LPS professionals, contribute to at least 70 per cent of all failed business and below standard public services.
"This is why besides Kabarak University, HOP has also partnered with global international institutions such as Massachusetts Institute of Technology, The European Institute of Purchasing Management, Zaragoza Logistics Centre, Singapore Institute of Purchasing and Materials Management (SIPMM), Malaysian Institute of Supply Chain Innovation (MISI) as well as COMPRARA Australia to launch this academy across Africa," Odete said.