Kenya products get nod for East African Community market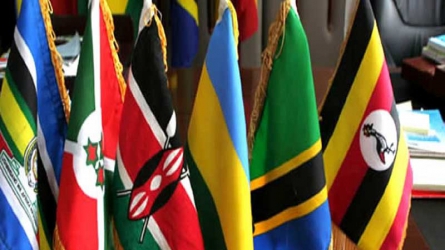 NAIROBI, KENYA: Regional experts investigating manufacturers on suspicion that they imported industrial sugar have cleared Kenyan companies of wrongdoing.
The Ugandan and Tanzanian experts who were in the country from June 25 to June 28 say that only table sugar in excess of Sh31 billion was imported under the duty-free window.
"There was a surplus of 312,469 tonnes of sugar for direct home use in Kenya. Sugar for industrial use was not imported under the gazette notice," said the letter signed by EAC Director General Customs and Trade, Kenneth Bagamuhunda.
Suspicion
Kenyan products including cakes, sweets, ice cream and even juices had been slapped with a 25 per cent duty on suspicion that sugar imported under the duty-free window was being used by manufacturers.
It did not help that Rai Group of Companies Chairman Jaswant Rai, while appearing before a Parliamentary committee, accused some local firms of selling industrial sugar to consumers.
"I, for sure, know…forget one bag….not one kilo went to factory for processing," claimed Mr Rai, who has been at the centre of the storm.
The experts have also called on Tanzania to give preference to Kenyan lubricants sold by Oil Libya, Total and Shell Vivo.
Kenyan firms were also angered by the lack of preferential treatment on textiles, edible oil, cement and lubricants.
For those products, only firms that use locally-sourced raw materials are allowed preferential treatment.
The experts said brands such as Elianto from Bidco, Risnun and Captain Cook from Kapa Oil met the criteria of rules of origin.
In cement, East Africa Portland Cement, Athi River Mining and Bamburi products should also be accorded preference, they said.
Verification delays
They also protested at delays in verification of perishable goods such as dairy products and industrial gas, and a move by Tanzania to reduce validity days for veterinary products from 30 to 15 days.
"The issue has been resolved after Tanzania agreed that 30 days was more business friendly," a report seen by The Standard read.
Tanzania has also been faulted for charging Kenyans $500 (Sh50,000) for work permits and the parties agreed to meet to consult with immigration officials - which is yet to take place.
The country is also Kenya's second most important market in the East African region with the latter's exports hitting Sh33.7 billion in 2015; while imports from Tanzania stood at Sh16.9 billion.
Top Twitter users lose followers
A Twitter Inc policy change on Thursday to increase the service's credibility cost its 100 most popular users about 2 per cent of their followers