State: We will not licence more thermal power firms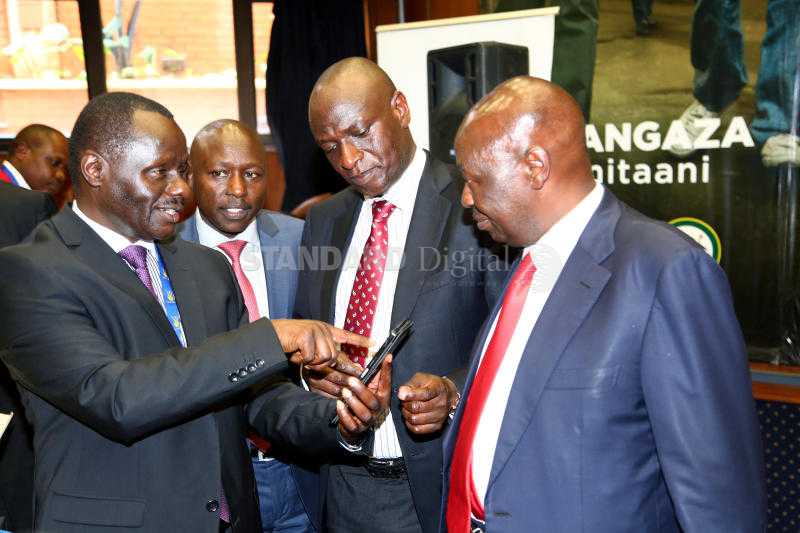 The government will neither license new thermal power producers nor renew expired licences in a fresh move to bring down the cost of power.
Energy CS Charles Keter said ample power generating projects are being completed in the course of this year that would be producing enough electricity to replace what is currently produced by the thermal producers.
Despite the pronouncement, thermal power companies have long-term contracts with Kenya Power, that guarantee their pay whether they sell electricity to Kenya Power or not.
Other costs
Mr Keter, who spoke Friday at a meeting with manufacturers, also announced a reduction of power tariffs to 9 US cents (Sh9) per kilowatt-hour to boost the manufacturing sector.
Currently, manufacturers pay between Sh13.50 and Sh7.10 per unit, with large manufacturers paying lower per unit costs.
The power consumers are also subjected to other costs such as the fixed charge, demand charge, fuel cost charge and foreign exchange fluctuation adjustment, which at times might have the impact of doubling the cost.
During the meeting held at State House, Nairobi, Keter said major projects that would offer affordable electricity to Kenyans are nearing completion. These, he said, would plug the gap that will be left by the thermal powe rproducers who are exiting the scene.
The projects include the 310mw Turkana wind plant, 400mw of hydro power from Ethiopia and 55mw from Garissa solar plant.
"All that will displace the thermal power plant because there is no need to say we are giving you power at 9 cents but that power does not last," Mr Keter said.
The reduction in power price for some industrial consumers comes after the ministry started implementing an off-peak tariff last December, whereby manufacturers and other large consumers would pay half price when using power at night or over the weekend.
It is also not the first time the Government has made attempts to tame the fuel costs associated with thermal power producers. In 2016, the Ministry of Energy formed a committee to review the contracts that the independent power producers have with Kenya Power.
Little has however been achieved, with the ministry shooting down recommendations several times and sending the committee back to the drawing board. The most recent was in April this year, when the committee was given three months to conclude its job.
Fixed capacity charges
Thermal producers have been a critical factor in pushing up power bills, with the Fuel Cost Charge component of the power bill staying up, especially last year, owing to the drought and reduced production from hydroelectricity.
Their survival is usually guaranteed through long-term power purchase agreements with Kenya Power, some going for as long as 25 years. This means a failure to review their terms will keep up prices of power not just now but also in the long term. The contracts require consumers to pay even in instances where they are not producing in what is referred to as fixed capacity charges.
The earliest some of the contracts for thermal electricity expire is 2023 when Tsavo Power's 23-year-old and Rabai Power's 15-year-old agreements lapse. Gulf Power, Triumph Power and Ibera Africa's contracts expire after 2031.