Business low at new Isiolo airport, says CEO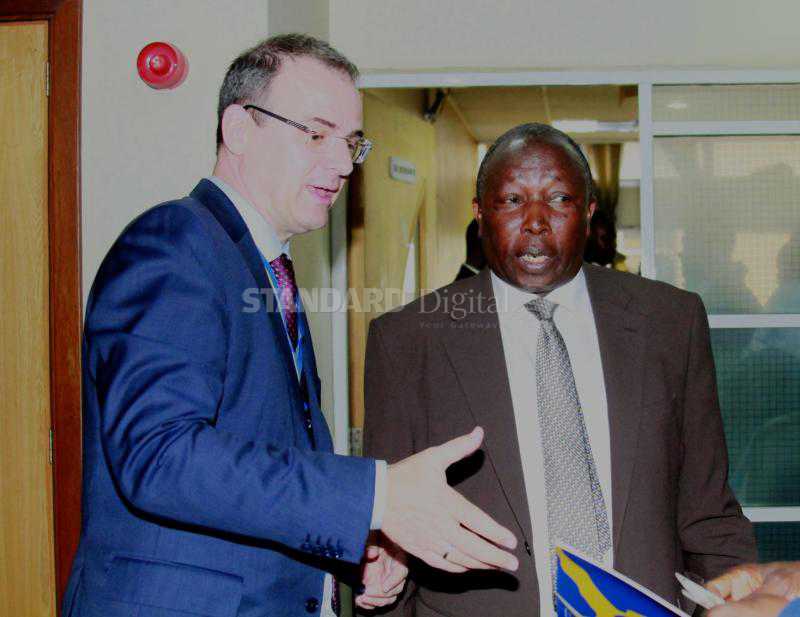 Business is yet to pick up at Isiolo National Airport almost a year since it was commissioned.
Kenya Airports Authority (KAA) Chief Executive Officer Jonny Andersen yesterday told a parliamentary committee that so far, only Fly Sax, a private chartered airline, operates at the new airport.
Mr Andersen said the airline made only four trips from Nairobi to Isiolo per week.
"We need to market Isiolo for traffic at the airport to increase. Airlines need to see demand for the traffic to increase. One way to create this demand is to have the agricultural produce from Meru moved through this airport," said Andersen when he appeared before the National Cohesion and Equal Opportunity Committee.
The CEO challenged political stakeholders from the region to help market the airport while exuding confidence that the airport would attract business once the Lamu Port-South Sudan-Ethiopia Transport (Lapsset) corridor, which will pass through Isiolo, becomes operational.
"Isiolo is such a crucial town for this country. It is the centre of the country and with the Lapsset coming, then it is only a matter of time before the airport becomes busy. Lapsset will improve the fortunes of the airport, but for now it requires some marketing," said Andersen.
Committee chairman Maina Kamanda (nominated) said Meru miraa farmers should consider transporting their produce through the airport.
"The miraa trade is one opportunity that can give this airport relevance. The miraa transported to Nairobi by road and then flown out of the country can easily be flown out from Isiolo," said Mr Kamanda.
Andersen had been invited by the committee to respond to complaints by MPs from Isiolo who accused KAA of failing to consider local residents for employment at the airport.
But the KAA management said it was yet to hire personnel, and had only transferred 22 employees to offer crucial services.