Kenya to abolish work permit fees for Hong Kong investors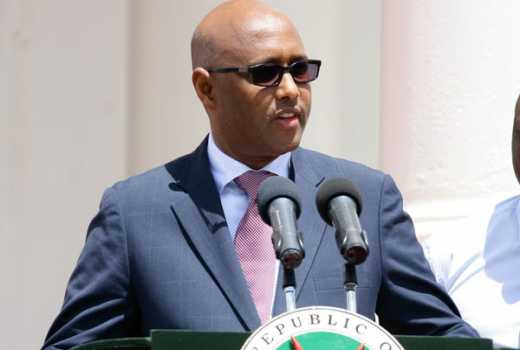 Kenya plans to exclude investors from Hong Kong from paying permit fees for a period of two years if they put their money in the telecommunication or textile industries.
If the proposal comes into force, the investors from the wealthy Asian territory that is governed by mainland China will pay only $100 (Sh10,000) to secure a work permit.
Kenya Investment Authority (KenInvest) Managing Director Moses Ikiara, in a speech he read for Trade and Industrialisation Cabinet Secretary Adan Mohamed in Nairobi Tuesday, said Hong Kong was one of the biggest financial hubs in the world and Kenya was keen to tap its expertise.
"The Ministry of Trade is in talks with the Immigration Department to see whether we can attract Hong Kong investors by abolishing charges on work permits for them. We want to come up with all kinds of incentives to attract them here," said Dr Ikiara.
He was addressing a delegation of Hong Kong businessmen who are in the country in search of investment opportunities under their flagship lobby - the Hong Kong Trade and Development Council.
According to data from the Ministry of Trade, in 2016, Kenya exported goods worth Sh1.6 billion to Hong Kong and imported goods worth Sh6.3 billion from the territory.
Kenya exports leather, vegetables, fish, and tobacco to Hong Kong and imports telecommunication equipment, cotton fabrics, and computers.
Hong Kong is ranked number three in the world in FDI outflows, with Sh62 billion going out to foreign countries in form of investment.