Sh6.7 billion project could cost Sh13 billion for half the work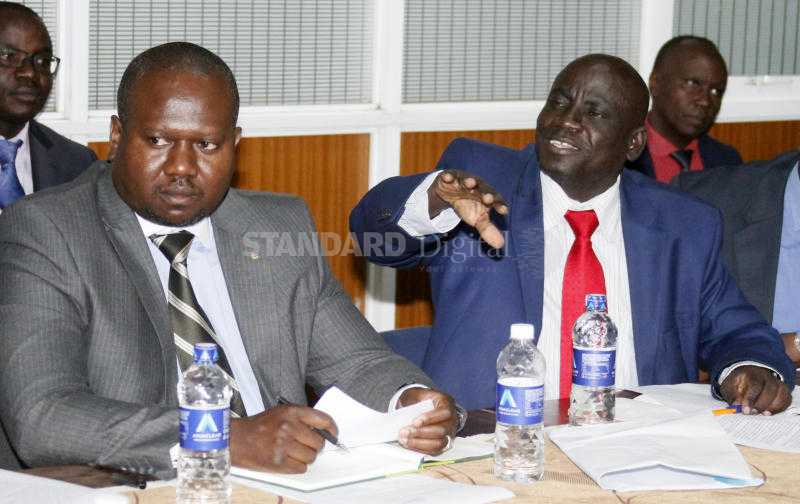 A Chinese firm is demanding Sh6.9 billion more for a building that was scaled down and whose construction has stalled.
A parliamentary watchdog committee was yesterday told the contractor undertaking the Hazina Trade Centre project for the National Social Security Fund (NSSF) was making new demands.
If the NSSF honours China Jiangxi International Ltd's demands, which it has made through its project managers, Tana and Associates Ltd, then it would cost the fund in excess of Sh13 billion to construct the 15 storey building.
The contractors were initially supposed to build a 36-floor building at a cost of Sh6.7 billion.
Members of the Public Investments Committee (PIC) were not amused by the fact that the NSSF did not disclose the fresh claim by the contractor.
It was the new project managers - the Department of Public Works - that informed the committee of the development.
Sh20m per week
The works officer now in charge of the project, Alphonse Okwetu, termed the claim of Sh6, 884,521,260.48 from NSSF as 'mind-boggling.
The committee was told the contractor had said that any further delays in the works would attract a further claim of Sh20 million a week.
PIC Chairman Abdulswamad Mohammed, who went to visit the site together with other members, said the project was daily mutating into a cash cow. The project has stalled since 2015.
"This is robbery without violence. This committee must help stop this conspiracy and save public funds," said Kiminini MP Chris Wamalwa as MPs asked the chairman to ask the Ethics and Anti-Corruption Commission (EACC) and the Director of Criminal Investigations to investigate the matter.
According to interim claims sent to NSSF by Mr Salmann Hameed of Mruttu Salmann and Associates Architects on behalf of the contractors, a copy of which The Standard obtained, the contractor was claiming Sh1, 890,648,193 due to delays.
Other notable claims include weekly claims on extended time, preliminaries, overheads, and cost of idle plants and equipment.
Though the NSSF management last week maintained that the contractual figure of Sh6,715, 218,188 would not be altered despite the changes in the works, the acting managing trustee, Anthony Omerikwa, appeared to change the tune yesterday, telling the committee that the scaling down of the project would bring the figure to Sh4 billion.
The NSSF boss said the contractor had been paid Sh2.5 billion, while the consultants had pocketed Sh628 million, with the project only 55 per cent done.