IMF now says Kenya can access Sh150b subject to "policy understandings"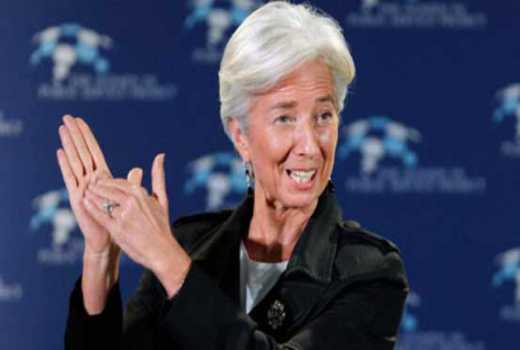 NAIROBI, KENYA: Kenya continues to access resources from International Monetary Fund (IMF) but subject to policy understandings, the Fund official has said.
In a statement sent to newsrooms, International Monetary Fund Resident Representative in Nairobi, Jan Mikkelsen, said the standby credit facility had not been reviewed earlier in June and December 2017 as expected following protracted discussions between Kenya and IMF officials on the need for stronger fiscal policies.
And with a prolonged electioneering period, Jan said the review was pushed forward. However, the Government of Kenya still had access to "resources" from the global lender with access subject to "policy understandings."
This comes in the wake of a major revelation that IMF had in June 2017 discontinued the country's access to pre-cautionary credit facility.
The latest statement from IMF Resident Representative in Nairobi, Jan Mikkelsen, does not elaborate on what they mean by "resource" as support by IMF other than financial, such as technical assistance, also comprise a resource.
"Further to some press reports earlier today, I would like to clarify the status of Kenya's Fund-supported program.
"The precautionary SBA/SCF arrangement remains in place until end-March 2018. The second and third reviews of the program, due respectively in June and December 2017, could not be completed on schedule as agreement could not be reached on stronger fiscal policies, and discussions were postponed due to the prolonged election period. Kenya continues to have access to resources since June subject to policy understandings to complete the outstanding reviews," Mikkelsen.
IMF's standby credit facility (SCF) can be accessed, taking into account, a country's 's balance of payments need, the strength of its economic program and capacity to repay the Fund, the amount of outstanding Fund credit and the member's record of past use of Fund credit, and is guided by access norms.
Mikkelsen confirmed to The Standard that Kenya could not access the stand-by facility until a review was completed.
The revelations were made by Bloomberg, an international business intelligence agency.
"The Bloomberg story is correct, although please note that the programme was not discontinued. Only access was lost. However, if a review had been completed, access would have been regained," said Mr Mikkelsen in a text message to The Standard.