Nandi Hills MP Alfred Keter and two others to be presented in court today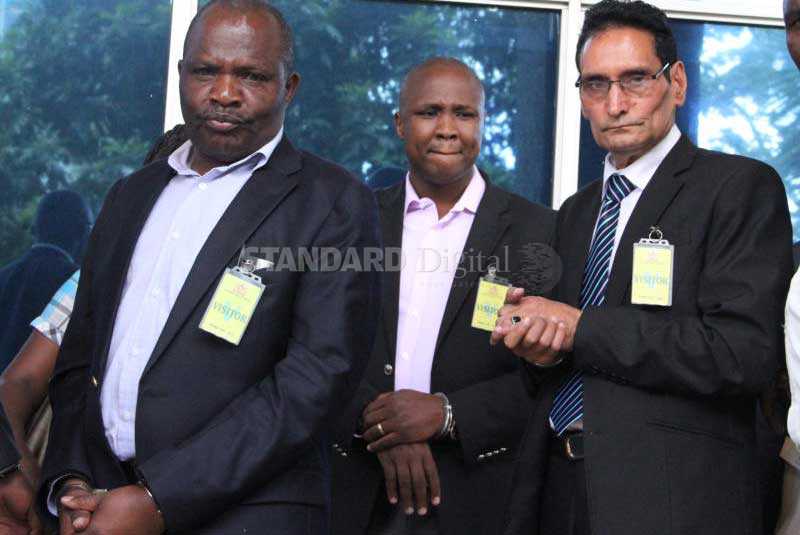 Nandi Hills MP Alfred Keter and two other men are expected in court today to face various charges, including forgery.
The three spent their weekend in police cells after they were arrested at the Central Bank of Kenya in Nairobi.
They were moved from Muthaiga cells to DCI headquarters last evening to record statements and have their fingerprints taken.
A senior officer aware of the probe said they were ready to charge the three.
Mr Keter, alongside Arthur Sakwa and Madat Chatur, were arrested after they went to push for payment of Treasury Bills worth Sh633 million.
They claimed that the certificates were issued against cash they lent to State in 1990.
Holders of such certificates, technically known as Treasury Bills or simply T-Bills, are repaid upon maturity of the loans which is typically after 91 days,182 or 364 days.
The three were arrested at the CBK premises where they had gone to discuss the pending payments.
Police officers attached to the Banking Fraud Investigations Unit whisked the three to DCI headquarters and later to Muthaiga police cells where they have been held since then.