Huge waste as maternity hospitals fail to deliver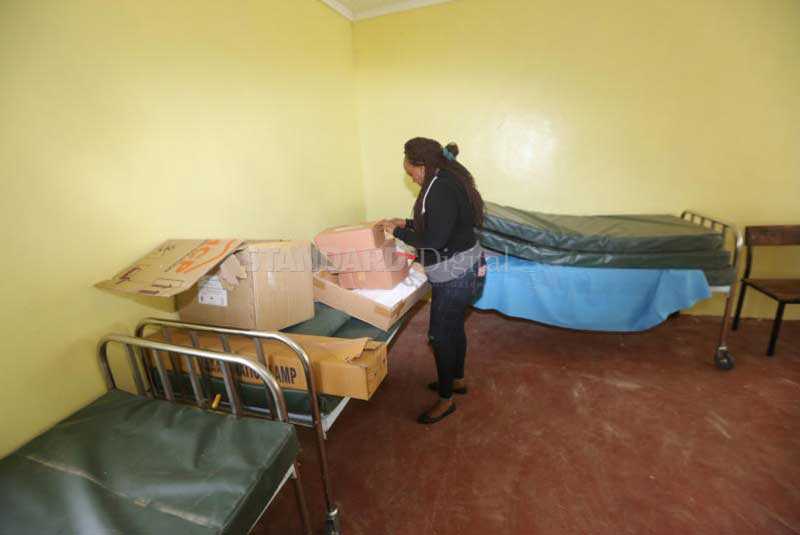 There are neither baby cries nor screams around. A pregnant silence hung in the air even as the sign on the wall reads "Marioshoni Maternity Ward".
The facility, which is among several others constructed by the county government in an effort to reduce maternal deaths is deserted, save for domestic animals grazing in the compound.
The Nakuru county government project cost taxpayers Sh15 million in the 2013-2014 financial year. More than four years after its completion, it is yet to be opened to the public for lack of medical personnel.
Expectant mothers in Marioshoni are forced to walk long distances to seek medical services, with some being forced to turn to traditional midwives.
The 10-bed capacity maternity wing has remained empty. Expectant mothers are forced to visit either Elburgon Hospital, located 11km away or Molo Hospital for deliveries.
"There is high demand of maternity within this facility but it is not operational as expectant mothers are sent to hospitals far away, with some preferring home deliveries," says Joseph Towet, a local.
The dispensary has only three nurses, a number that cannot handle maternity services.
"There are only three nurses who dispense drugs, conducts immunisation, accounting work and keeps records among other services," said a nurse who requested anonymity.
Opening maternity wing, according to the employee, requires at least six nurses.
The dispensary, recently upgraded into a health centre, is also not connected with electricity, an issue that cannot allow operation of maternity services.
"We cannot have a maternity operating without electricity. If a mother gives birth to a child with complications, the equipment to resuscitate the baby requires electricity to operate. We also do not have an incubator," said the nurse.
But it is not only the Marioshoni maternity ward that isn't operational.
Kihingo Dispensary in Njoro Sub-County has two maternity wings – one constructed by Constituency Development Fund (CDF) with a newly one constructed by County Government – but none is operational.
The county government is said to have constructed the new facility after establishing that the one by the CDF did not meet maternity standards. The wing does not have sluice room.
The facility has cracked walls and floors. In addition, the foundation of the wing is also detached from the foundation hence posing a risk.
The newly constructed maternity, at a cost of Sh1 million under the county government, was supplied with five maternity beds but was condemned by department of public health few days before its official opening.
Margret Wanjiru, a local, said expectant mothers are forced to travel to Lare or Njoro, 10km away, to seek maternity services.
In Nakuru West sub-county, mothers are forced to seek services at Rhonda Health Centre in Nakuru East constituency or travel to the Rift Valley Provincial General Hospital.
Long queues
At the referral facility, expectant mothers are put on long queues because of high flow of patients from the neighbouring Baringo, Narok, Samburu, Bomet, Kericho and Nyandarua counties.
Kapkures dispensary, recently upgraded by the county into health centre, is not offering maternal services despite having newly erected maternity wing.
The maternity has a capacity of 20, but it is yet to be equipped with delivery equipment. It also does not have an incinerator to dispose maternity waste.
Kenya National Union of Nurses official Syprene Odera told The Standard that for effective maternal service discharge, a maternity should be manned by at least four nurses.
Odera said a single nurse can be overwhelmed by procedures required during delivery of a newborn, an issue that can result into complications.
Staff crisis
A section of maternity wings in the county manned by a single nurse include Tetu, Munanda, Ingwa Miti, Maela and Moigabi. The nurses offer normal services and operate within maternity wards.
Nakuru Governor Lee Kinyanjui promised to improve health sector after ascending to power. He formed a health task force led by Prof James Tuitoek to look into issues that affect discharge of healthcare.
Nakuru Chief Officer of Health Dr Samuel Mwaura said plans are underway to employ at least 150 nurses to operate the facilities.