Businessman slapped with 13 year jail term over Meru campaign violence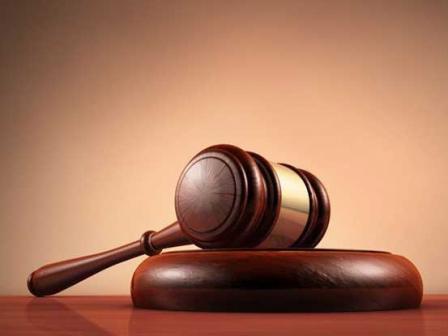 MERU, KENYA: A businessman was Tuesday slapped with a 13-year jail sentence for campaign violence.
Linus Mithika, 39, from Mikinduri, was convicted of causing grievous bodily harm to Evans Mutethia, 28, during a campaign rally on July 9, 2017, at Kagaene market in Tigania West constituency.
Mutethia, a youth winger allied to Governor Kiraitu Murungi, suffered a broken arm. Mithika is allied to former governor Peter Munya
Senior Resident Magistrate Stella Abuya said the prosecution had placed the accused at the scene and proved the charges against him by demonstrating that the rally ended prematurely. Also, Mutethia provided sufficient medical evidence to show he was assaulted.
Mithika had been charged with interfering with political campaigns, contrary to Section 13 (f) (11) of the Election Offences Act, by shouting and throwing stones during Kiraitu's rally.
The magistrate rejected his defence that he was caught up in the fracas during the Jubilee's rally, noting that he had tried to prove he had suffered injuries but the documents he produced were disowned by the Meru Level Five Hospital.
"I have no doubt that the accused was one of the culprits as two witnesses who knew him before the incident stated he was among the persons who alighted from a vehicle and shouted Party of National Unity slogans and incited the public to throw stones," said the magistrate.
On the charge of disrupting the rally, the accused was fined Sh50,000 or in default serve three years in jail. He was fined the same amount or serve 10 years in default for the second count of assault.