Why taxi drivers refuse to go to certain areas within Nairobi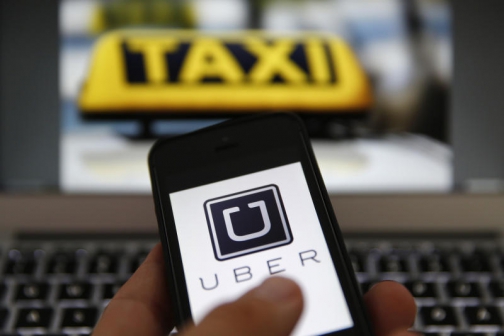 Taxi drivers in Nairobi refuse to venture into some estates, especially after 8pm, citing insecurity.
John Muli, who has been a taxi driver for close to a decade, says all he wants is an assurance he is safe at work.
Attacks that have over the years culminated in the deaths of several taxi drivers have often driven him to consider abandoning the business.
"Despite the job being challenging I have no choice since it is my only source of income and this is the only way I can take care of my family," he told Metropolitan.
A typical workday for him starts at 7am, depending on a customer demands, and runs for 24 hours, with breaks taken when the flow is low.
He has had a narrow brush with death four times now. Each of those times, he encountered gun-totting thugs in different estates.
Mr Muli avoids Dandora, Kawangare, Baba Dogo, and Mathare like the plague.
His latest encounter with thugs was last year.
"This got me thinking hard since prior to this there were several cases of taxi drivers being shot in Kawangware in alleged turf wars between them (drivers) and motorcycle operators," he said.
In December 2015, taxi operators in Kerugoya protested against rising insecurity after several of them were killed. Three months earlier, more than 10 taxi drivers died in a spate of attacks in Nairobi, unnerving operators who believed they were being targeted for ritual killings.
Muli said that with no meters fitted in the taxis, charges are negotiated, but sometimes clients refuse to stick to their end of the bargain when they arrive at their destination.
Constantly harassed
"We are harassed by some of the customers, who threaten to finish us, claiming we are robbing them of their hard earned money," Muli told Metropolitan.
At Kawangware BP, where seven drivers were killed, gloom still hangs over the survivors.
Paul Omondi, who has been in the business for seven years, talked of a group of drivers who have learned to be their brothers' keeper.
"There is nobody to look out for us. In this job, one must learn to trust their instinct and always stay alert," he said.
The parking bay has about 25 vehicles but most of them lack the distinctive yellow band required of public transporters.
"The yellow line makes us conspicuous and, therefore, easy targets when we drive into dangerous neighbourhoods," he said.
Besides the Kawangware killings, Mr Omondi added that two other drivers were murdered along Kahuho Road in Riruta Satellite. As has been the case in similar cases, the murders remain unresolved.
Omondi paid tribute to his fallen comrades, some of whom started off as car washers and handcart pushers before enrolling in driving school.
In Kawangware rising to the rank of a taxi driver is equated to success for dozens who had little chance of furthering their education.
"We work and live like a family. No stranger is allowed to come and operate a taxi here. We must know where you are from so you can easily be tracked should there be a complaint," he said.
This is about the only background check done when vetting entrants into a business that has no guidelines.
Another central business district-based taxi driver, John Kamau, told Metropolitan that competition among taxi operators has made it difficult to work in a cohesive group.
"Taxis drivers are easy targets as their vehicles are the easiest to be used in crime without immediately raising any suspicions," he said.
Drivers often tell colleagues where they are going, particularly when dropping off clients at night.
Philip Wafula, who operates outside Kenyatta Market, said Kibera, Waithaka, Kariobangi, Huruma, Bahati, Kayole, Dandora, and Mukuru areas are no-go zones for taxi drivers.
"Colleagues have had terrible experiences there," he said.