Choppies Supermarket has strong presence in Southern Africa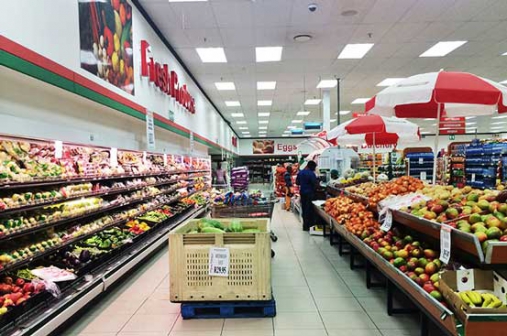 NAKURU, KENYA: Choppies supermarket is focusing on research and development as it expands its retail business in the Kenyan market.
Choppies said the move would enhance its capability to understanding the local market and offer guidance on day-to-day operations.
"Following the near death of major retailers in local markert, We have to constantly scan the market for it is very dynamic. This is why at Choppies, we have made substantial investments in our research department which offers guidance on our day-to-day operations," said Evelyne Omondi, the Marketing Manager.
She said gone are the days when supermarkets would dictate to their customers the quality and quantity of goods. "Tastes and preferences are ever changing; the kadogo customers, who form a majority in Africa, are the ones who define the success or failure of businesses; you cannot afford to ignore them."
Choppies says in its expansion plan, it will be entering those markets already with supermarkets as well as the green fields. This, the chain says, will enable all Kenyans to access their goods without much of a struggle. "Our customers are Choppies ambassadors; we have to serve them well. A satisfied customer is the best business strategy of all," she said.
In a span of less than a year, Choppies, a relatively new player has put up several branches in Nairobi, Nakuru, Kericho, Kisumu, Bungoma and Kisii in its bid to "command Kenya's retail market in the next few years".
Choppies, with a strong presence in South Africa, Botswana, Zambia, Tanzania, Zimbabwe and Mozambique, says it is employing affordability and provision of a wide variety of goods to customers as main strategies to driving its success in Kenya.
"We have (carefully) studied this market; Kenya has a huge retail business potential. There is no doubt Choppies is going to thrive," said Evelyne Omondi, the Marketing Manager.