KenolKobil's profit climbs to Sh1.42 billion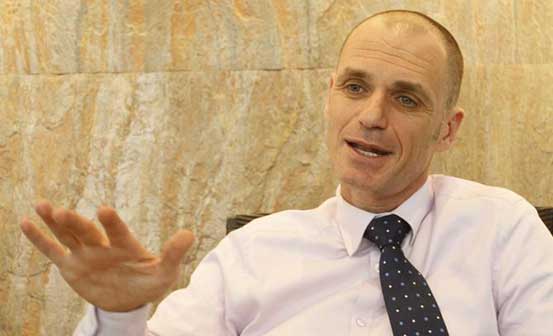 Oil marketer KenolKobil doubled its revenues over the first half of this year to register a Sh1.42 billion net profit.
The growth represented a 20 per cent increase in profit, up from Sh1.19 billion posted in a similar period last year.
Group Managing Director David Ohana said in a statement Thursday doubling of the firm's revenues during the period under review was driven by higher product volumes and rise in the price of crude oil in the international market.
Tough environment
The price of crude oil stood at about $55 (Sh5,665) per barrel at the beginning of this year, but this has steadily come down to $47 (Sh4,841) per cent as at June.
"The group revenue was up 97 per cent mainly driven by increased international oil prices and volume growth," said Mr Ohana.
The Group's cost of sales, however, went up 91 per cent to Sh66.57 billion compared to Sh33.48 billion in the first half of 2016, which in turn resulted in the firm's profitability growing marginally.
Mr Ohana said the growth came despite a tough operating environment during the half of the year, which was marked by unstable oil prices and reduced spending form consumers in most of the markets that the firm operates in due to rise in the cost of living.
He said he expects to sustain the performance in the second half of the year, noting that oil prices were likely to remain low.
"The management is optimistic that the international oil prices will remain low and stable in the second half of 2017," he said.
"The board expects the challenging business environment to continue, but remains confident that the group is well placed to deal with any volatility in international oil prices."
The oil firm also booked a provision charge of Sh300 million during the half under review to cater for petroleum products lost at the Kenya Petroleum Refineries Limited (KPRL) back when all marketers were required to import crude and refine it with the refinery.
Due to inefficiencies at the refinery, marketers had claimed that they lost substantial amount of products over time valued at over Sh6.7 billion.
The industry had expected to be paid back, an unlikely after Government acquired the 50 per cent stake from Essar Energy to become the sole shareholder.
"As a prudent measure, the group has taken an impairment provision of Sh300 million in the first half of 2017 against the KPRL yield shift receivable compared to Sh400 million in the first half of 2016," said Mr Ohana.