Coastal tourism misses the beat on club business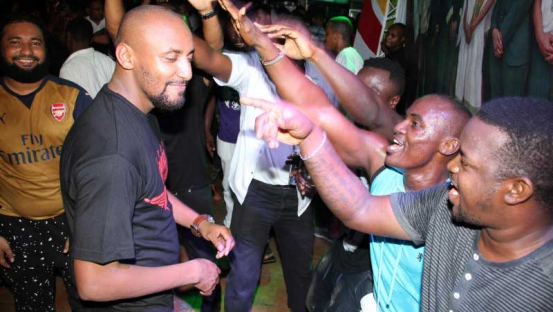 Mombasa's year-round tropical climate, exquisite beaches and cultural attractions like the iconic Fort Jesus make it an alluring destination for high-end tourists.
In the last decade, however, it has been more of a family-oriented experience. A quiet relaxing atmosphere lit by candles where tourists, both domestic and foreign, exchange cultural lessons over a glass of wine.
Stakeholders say the Kenyan coast has missed out on vibrant entertainment, or clubbing tourism, after erstwhile popular joints closed down in the early 2000s.
Instead, the county settled for "caged tourism", given that foreign tourists are largely confined to hotels unlike in the past when nightlife was vibrant.
Clubbing tourism involves visits to nightclubs or other drinking and entertainment venues, and is popular in many beach destinations.
"The caged tourism mentality was largely because of the introduction of the all-inclusive packages," Sai Rock Hotel General Manager Robert Kiri told Weekend Business.
He said foreigners who tour Mombasa, Kwale and Kilifi counties could spend as much as they do in the Caribbean where the nightlife is vibrant.
Sam Ikwaye, the executive director of the Kenya Association of Hotelkeepers and Caterers Coast branch, says the hosts must add some excitement to the visits.
He says nightlife adds freshness to local destinations that have become "predictable and boring." Mr Ikwaye now wants the Kenya Tourist Board to market the segment.
"The entertainment industry adds vibrancy to local tourism. It died in 2002 and hotels like White Sands and Voyageur converted disco areas into conference halls," he said.
Stakeholders say that for 15 years entertainment tourism has been ignored and the emphasis has been on beaches and safaris, especially with the upsurge of terror attacks at the Coast and elsewhere.
Spots such as Mamba, Salambo, Tempo, Bingo and Istanbul, which used to attract local and foreign visitors, have since closed shop.
Some experts say enactment of the Alcoholic Drinks Control Act (2010), or "Mututho laws" was the straw that broke the camel's back as it limited opening time for many of these entertainment spots.
"The Mututho law is a good piece of legislation but it came with unintended negative consequences on the sector," said Mombasa and Coast Tourist Association (MCTA) Chief Executive Millicent Odhiambo.
Drafters of the law failed to consider the fact that entertainment was part of the country's tourism package.
Liquor licensing is now under the county governments and Mombasa County has enacted its own County Liquor Law to repeal the stringent Mututho law.
The law allows clubs to operate outside the prescribed time limits and offer services for tourists and other guests visiting the county.
In Kwale, similar laws have been proposed and are before the county assembly, while in Kilifi the process is at its formative stage.
On October 6 last year, Mombasa County hosted top American R&B pop star Chris Brown for a live performance to promote entertainment tourism.
"We cannot continue to depend on the traditional beaches and safaris to attract tourists, especially local revellers. Clubbing is part of value addition in the industry," said Ms Odhiambo.
Increased demand
In Mombasa, trendy pubs and dance clubs have sprouted again, some perched on rooftops. Investors target different segments of society with special packages.
"The investments run into millions of shilling and it tells you the confidence we have in the entertainment sector," said Aahil Kanji, the proprietor of Underground Club at the exotic English Point Marina.
Neil Dodhia, the chief executive of The Z-Lounge, which in on the rooftop of The Avenue Building in Nyali, said visits to the Coast by a growing band middle class visitors has increased the demand for entertainment.
A local expert, S. Kibara, says it cost between Sh10 million and Sh25 million to put up a glitzy club in the area.
Mr Kibara said more tourists who visit clubs want a different form of entertainment.
"I sell up to 640 different products. I have invested an estimated Sh30 million to buy stock and acquire liquor licences which costs upwards of Sh300,000. It is a serious trade," he told Weekend Business.
Many clubs spruced up their establishments in December and April in anticipation that they will re-launch their clubs.
The high prices of some types of liquor sold in the establishments can shock the ordinary consumer. For instance, at J&M, a 750ml Johnny Walker & Sons Odyssey retails at Sh169,000 while a tot of Johnnie Walker King George V whisky at Whitesands pool bar costs Sh8,000.
"We would not have taken this costly risk if we were not sure that the entertainment industry, or nightlife tourism, is turning around," said Mr Kibara.
Some clubs have specialised in Soul and R&B music while others have gone for Lingala or Rhumba, which is popular among the old and the young.
Unlike in the past when local and East African holidaymakers paid entry fees to the entertainment spots, now it is free.
But opponents of clubbing tourism say the segment has a negative impact on the local lifestyle and traditions and may contribute to drug use and abuse.
"The bad publicity that comes with these clubs damages the reputation of an area like Nyali. The increased number of clubs in the area has affected property prices," said Alex Owino, a real estate consultant in Mombasa.
Britam sets strategy on real estate development
Britam has embarked on a diversification project that will see it lower its investment in the money markets and raise real estate to between 20 and 30 per cent of its asset mix from the current 16 per cent.