Court restores CA's powers to rein in telcos over dominance
NEWS
By Reuters | Jun 9th 2017 | 2 min read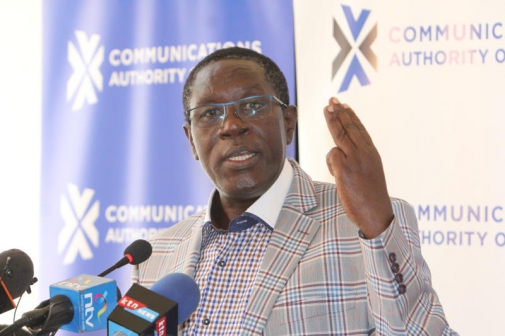 Communications Authority of Kenya (CA) will now be able to monitor dominance in the sector and punish players who abuse their size following a court ruling restoring these powers to the regulator.
CA lost some of its powers in late 2015 following a change in the law that trimmed its ability to effect anti-competition and market dominance legislation.
The amendment of the Kenya Information and Communications Act required CA to work with the Competition Authority of Kenya (CAK) before making declarations as to whether a player is dominant and whether it is abusing its dominance.
The change in law was contained in an omnibus Statute Law (Miscellaneous) Amendment Act, 2015 that was passed by Parliament and signed into law by the President in December 2015. The court's decision gives the regulator a freer hand to oversee the sector at a time of intense debate over whether or not the country's biggest operator, Safaricom, has too much market power.
The Government argued at the time that it wanted to enhance decision-making on dominance issues by bringing in another body with expertise on competition matters.
CA, however, said the move undermined its independence and would discourage investment in the sector because it restricted its ability to manage competition.
Boost competition
In a ruling issued this week and seen by Reuters Thursday, the High Court said the changes had a major impact and could, therefore, not be allowed to stand. It was ruling on a case brought by a private citizen challenging the amendments. Joe Mucheru, the minister for information and communication, said the Government would operate within the original law as ordered by the court.
"We will follow the law. We don't have a problem following the law," he told Reuters, adding they were already working with the regulator and operators to boost competition in the sector.
He cited a move requiring operators to interconnect their mobile financial services systems, allowing users on various networks to move money seamlessly, which is expected to start next month.
Smaller operators in Kenya's telecom sector have long alleged unfair competition, saying Safaricom is too dominant. Safaricom rejects the accusations. CA commissioned a study on competition in the sector by Analysys Mason, which the regulator is yet to make public.
Getting mobile money platforms to be interoperable, which would make it possible for users to make transactions across networks with ease and without incurring hefty charges. Other measures that are under consideration include national roaming, which would enable players with limited infrastructure get into commercial agreements to use the infrastructure of already established telcos in areas where they do not have network coverage.
-Additional reporting by Macharia Kamau